Iraq prioritizes gas investment for energy generation and industrial use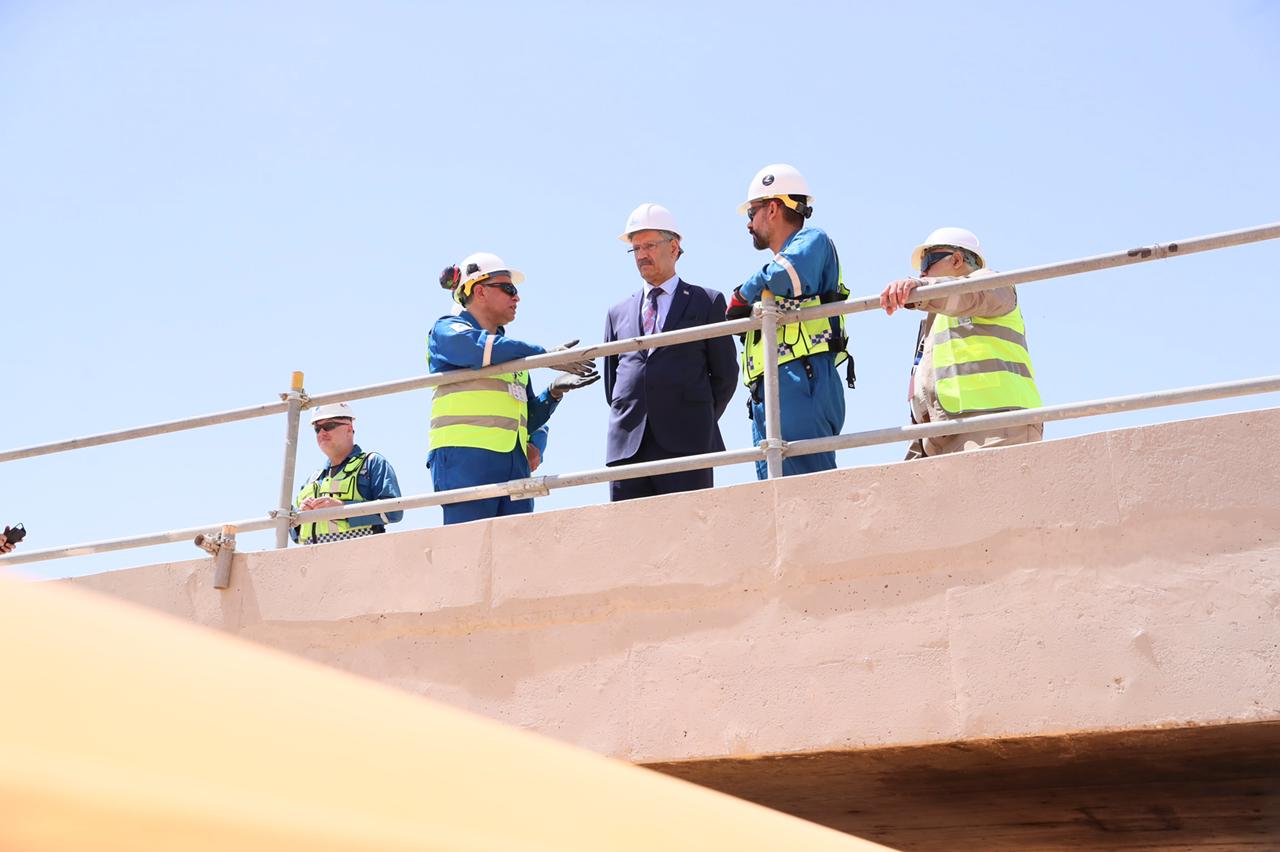 2023-04-14T13:04:49+00:00
Shafaq News / Deputy Prime Minister for Energy Affairs and Oil Minister Hayyan Abdulghani affirmed on Friday the Iraqi government's commitment to investing all available associated gas quantities in oil fields, converting it into useful energy for powering electricity generation stations and related industries.
During a visit to the Basra Gas Company project, Abdulghani emphasized that the project is among the significant strategic projects in the gas sector with a capacity of 400 million standard cubic feet per day, executed in two phases, with a production capacity of 200 million cubic feet per unit.
"The project will also prevent the release of 30 tons of equivalent carbon dioxide gas into the atmosphere or space, thanks to acid gas processing plants, and liquid separation manufactured according to the latest international standards," said Abdulghani.
He added that his visit to the project site was part of his daily follow-up of the project's implementation stages and the final procedures before the start of the pilot operation of the facility and its inauguration at the end of May, according to a statement by the Ministry of Oil.
He also indicated that the ministry is committed to executing projects that invest all available associated gas quantities from oil operations and convert them into useful energy, as emphasized by the government program.
Meanwhile, Marfaa Kadhim, Deputy Director General of Basra Gas Company, stated that "the follow-up of the Deputy Prime Minister for Energy Affairs and Oil Minister and his attention to the details of the project's implementation have given us an additional momentum to complete the project on time," adding that the project processes acid gas from the Rumaila North and West Qurna fields.
Iraq, with a production capacity of 4.5 million barrels per day, mainly produces associated gas from oil, and Basra Gas Company processes about 30% of the gas produced in Iraq. Nevertheless, Iraq remains the world's second-largest gas flaring country after Russia, according to the World Bank.
Initial estimates from the Ministry of Oil suggest that Iraq has reserves of around 132 trillion cubic feet of gas, with approximately 70% of Iraqi gas being associated gas for oil extraction that requires processing. Iraq ranks 11th among the world's gas-rich countries.
It is worth mentioning that Iraq signed an agreement with Total, the French company, to process 600 million standard cubic feet of gas at a cost of $3 billion.
Iraq relies on Iranian gas to operate its electricity generation stations, and the Ministry of Electricity estimates that Iraq will need Iranian gas for between 5-10 years.
Recently, Iran reduced its gas exports to Iraq after Iraq delayed paying its debts, but Iraq announced in June 2022 that it had paid $1.6 billion to Iran for the imported gas.