Gold is dropping for the fourth day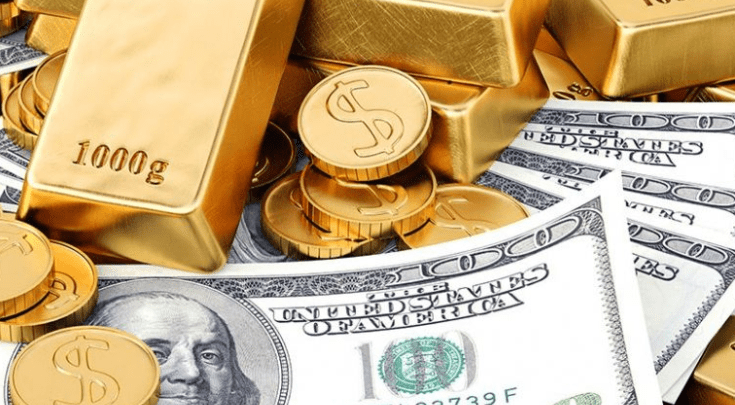 2020-09-24T07:04:37+00:00
Shafaq News / Gold fell, on Thursday, to its lowest level in more than two months, as it was affected by the dollar rise, while investors are concerned about the uncertainty of additional measures to support the slowing economic recovery in the United States.
This fell gold in immediate transactions 0.7% to 1851.51 dollars an ounce by 05:53 GMT, to continue its decline for the fourth session. Earlier in the session, it reached its lowest level since July 22 at $ 1,847.99. US gold futures fell 0.8% to $ 1853.10.
The dollar index settled near its highest level in more than eight weeks ahead of competing currencies, as indications of an economic slowdown in Europe and the United States revived concerns about the repercussions of a second wave of COVID-19 infections. And the higher dollar increases the cost of the yellow metal to holders of other currencies.
"Gold cannot eliminate the dominance of the dollar," said Edward Moya, an analyst at Oanda.
Meanwhile, US Federal Reserve officials are trying to convince investors that they will keep monetary policy easy for years.
As for the other precious metals, silver fell 5.4% to $ 21.64, the lowest level in more than two months, and fell in the last trading 4.2% to $ 21.91.
Platinum fell 0.5% to $ 833.31 an ounce and palladium fell 1% to $ 2,199.39.