Gold bounces 1% as investors seek cover from US banking rout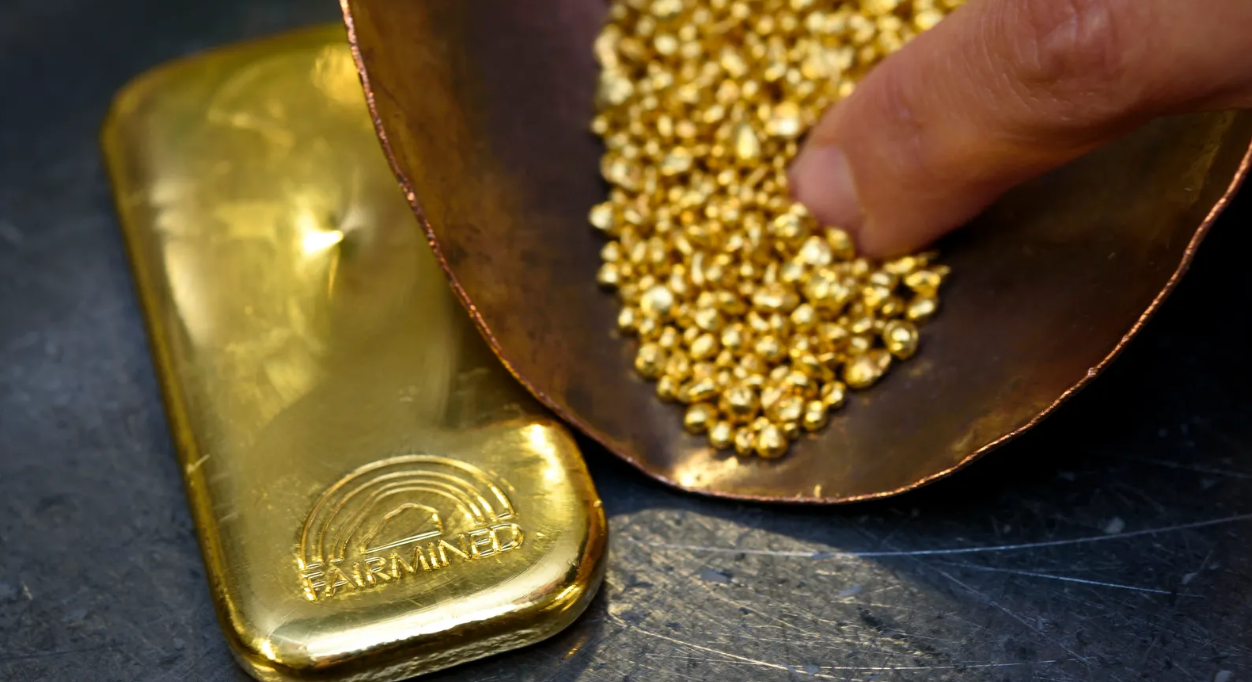 2023-03-13T06:25:43.000000Z
Gold prices jumped more than 1% and made a run towards the key $1,900 level on Monday as fears of a fallout from the largest U.S. bank failure since the 2008 financial crisis drove investors to the safe-haven asset.
Spot gold was up 0.8% at $1,882.70 per ounce, as of 0416 GMT. Earlier in the session, bullion hit its highest level since Feb. 3 at $1,893.96.
U.S. gold futures gained 1% to $1,886.50. "Gold has certainly sprung back to life, with safe-haven flows sending prices to within a cat's whisker of $1,900," said Matt Simpson, senior market analyst at City Index.
Gold rallied 2% on Friday after California banking regulators closed tech startup-focused Silicon Valley Bank (SVB) . State regulators also shuttered New York-based Signature Bank on Sunday.
The subsequent retreat in the dollar has made bullion cheaper for overseas buyers.
The SVB saga also prompted traders to reassess their bets for the U.S. interest rate trajectory, with rate cuts by end-2023 now priced in.
"Fears of market contagion and stresses may prompt Fed officials to reconsider the pace of hikes at the upcoming FOMC as preserving financial stability takes precedence," said OCBC FX strategist Christopher Wong.
Gold is considered a hedge against economic uncertainties, and gains on expectations of lower interest rates, which reduce the opportunity cost of holding non-yielding bullion.
Meanwhile, investors also took stock of measures by U.S. officials to stem the financial fallout, and which have been cheered by stock markets on Monday.
"When it becomes apparent that the risk is contained, gold will be less appealing as a safe-haven," City Index's Simpson said.
The U.S. consumer price data due on Tuesday will also be scanned for cues on the Fed's next move.
Silver added 1.4% at $20.79 per ounce, platinum was 0.8% higher at $966.68 and palladium climbed 3.1% to $1,421.70.
(Reuters)