Gold Prices Witness Minor Dip in Baghdad Markets; Remain Stable in Erbil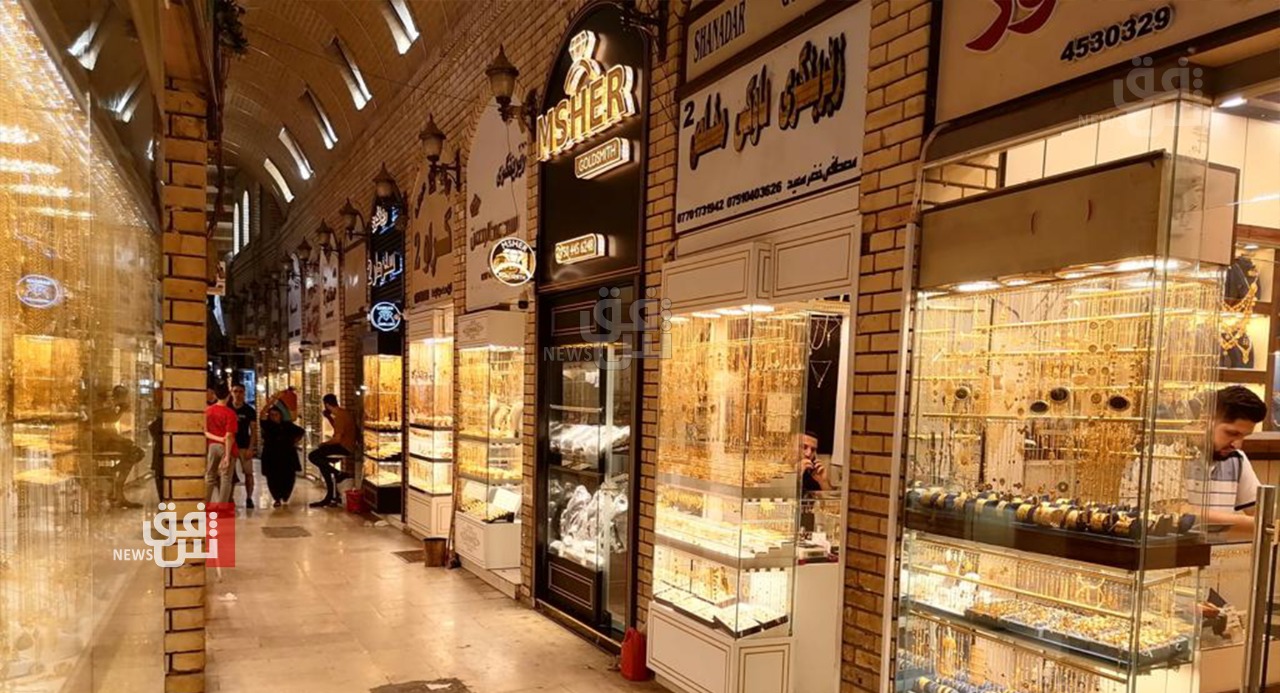 2023-05-25T09:57:39.000000Z
Shafaq News/ Gold prices experienced a slight decline in the local markets of Baghdad while remaining stable in Erbil on Thursday, according to a report from the Shafaq News agency.
Wholesale gold prices on Al-Nahr Street in Baghdad recorded a decrease this morning, with the selling price for one 21-carat weight of Gulf, Turkish, and European gold standing at 397,000 dinars, accompanied by a purchase price of 393,000 dinars. This represents a decrease from Wednesday's prices, which were reported at 400,000 dinars for the same weight.
The report further highlighted a minor decline in the selling price of one 21-carat weight of Iraqi gold, reaching 367,000 dinars, while the purchase price reached 363,000 dinars.
Within goldsmiths' shops, the selling price range of a 21-carat weight of Gulf gold varied between 405,000 and 415,000 dinars, whereas the selling price range of an Iraqi gold weight was between 375,000 and 385,000 dinars.
In contrast, gold prices in Erbil remained stable during this period. The price of 24-carat gold stood at 480,000 dinars, while the selling prices for 21-carat and 18-carat gold were 425,000 dinars and 360,000 dinars, respectively.
One mithqal of gold is equivalent to five grams.