DNO, Gulf Keystone to store Kurdish oil output as Iraq halts oil exports via Turkey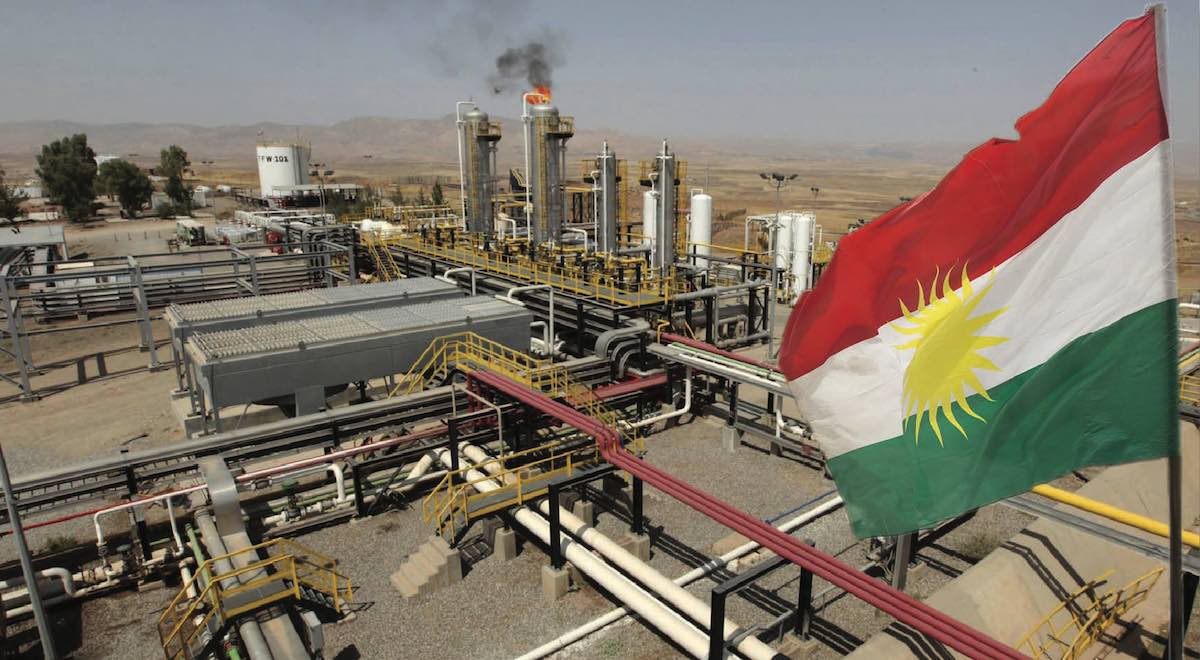 2023-03-27T12:42:56.000000Z
Shafaq News/ Oslo-listed DNO and UK-listed Gulf Keystone Petroleum have diverted their oil production from Iraq's semi-autonomous Kurdistan into storage tanks after Turkey halted Iraqi oil exports via its Ceyhan terminal late on March 24 to abide by an international court ruling.
DNO began on March 25 storing crude in the tanks that "can accommodate several days' production from the Tawke and Peshkabir fields," it said in a March 27 statement.
DNO has been instructed by the Kurdistan Regional Government to "temporarily cease" exports via the Iraq-Turkey pipeline, it said, after Baghdad won an arbitration case against the continuation of Kurdish oil exports via Turkey.
Gulf Keystone, which produces oil from Shaikan and other Kurdish fields, has facilities that have storage capacity allowing "continued production at a curtailed rate over the coming days after which the company will suspend production," it said in a March 27 statement.
Prior to the court ruling, DNO had projected oil production of 100,000 b/d from the Tawke and Peshkabir fields in 2023, according to a March 23 statement. In 2022, DNO produced 107,600 b/d from the two fields in the Tawke license.
Gulf Keystone had forecast gross average production in Kurdistan to reach about 48,000 b/d in 2023, up from 44,202 b/d in 2022, it said in a March 23 statement. While it is "not yet clear when export operations will resume, Gulf Keystone expects "the suspension of exports will be temporary," based on public statements from officials in Baghdad and Erbil, the company said March 27.
Independent oil policy
Turkey suspended exports of Iraqi crude from the port of Ceyhan, in response to an international arbitration ruling upholding Baghdad's sovereignty over oil produced by Kurdistan, people familiar with the matter told S&P Global Commodity Insights previously.
The stoppage of exports from Ceyhan began late March 24, while pumping through the Iraq-Turkey crude pipeline was halted March 25, sources at Iraqi state marketer SOMO said.
The International Commercial Court in Paris on March 23 ruled in favor of Baghdad's claim that the KRG's independent exports of crude produced in its territory were in violation of a 1973 agreement between Iraq and Turkey over flows from the ITP pipeline and that SOMO should have the sole right to market all Iraqi oil. The federal government in Baghdad also halted its exports of Kirkuk grade via Ceyhan following the court ruling.
Kurdish exports via Ceyhan averaged 444,000 b/d in February, up by 18% from January, according to SOMO data.
Iraq, OPEC's second biggest producer, exported 3.739 million b/d in February, including oil flows from Kurdistan. That is up by 3.2% from 3.624 million b/d in January, according to SOMO data.
Kirkuk oil exports via Ceyhan rose by 26% to 101,000 b/d in February from January, SOMO data showed.
Talks with Kurdistan and Turkey
Iraq's oil ministry hailed the court decision, which comes after years of bitter battles between the federal government in Baghdad and the KRG based in Erbil over sovereignty and revenue sharing.
The oil ministry said in a statement March 25 it would discuss export processes from Ceyhan with authorities in Kurdistan and Turkey so that crude flows through the port would be able to continue and enable SOMO to adhere to its obligations with international customers.
A KRG delegation arrived in Baghdad on March 26 to discuss the court ruling and members of the delegation met with oil minister Hayan Abdul-Ghani.
The KRG received a blow in February 2022, when the Federal Supreme Court in Baghdad ruled that the country's 2007 oil and gas law allowing Erbil to independently manage and sell crude oil produced within the region was unconstitutional. The court ordered the KRG to hand over control of its oil sector to Baghdad.
Talks between the two sides to resolve the issue have not resulted in any resolution so far and have been hampered partly by internal disagreements in the KRG between the two major Kurdish political parties.
Limited new investment
The uncertainty over the future marketing of KRG crude is hindering investment in the region's upstream sector needed to reinvigorate declining fields, analysts with S&P Global said in a Feb. 17 report.
"Existing contracts signed by the KRG are vulnerable to revision and/or abrogation, although a desire to keep investors on the side may prompt the federal government to minimize disruption to existing operations," the report stated. "New investment in the sector is likely to be limited unless and until there is greater clarity around licensing and export authority."
Prior to the court ruling, DNO was upbeat about prospects for higher oil production and reserve estimates in Kurdistan.
DNO is well placed to find "more Tawkes and Peshkabirs in Kurdistan" and the company is "well positioned to find and tap them," its Chairman Bijan Mossavar-Rahmani said in the March 23 statement.
The company also projects that it can produce at least another 100 million barrels from Peshkabir, which was initially estimated to contain proven and probable reserves of 75 million barrels of oil mixed with associated gas.