Al-Kadhimi government prepares a 3 months- budget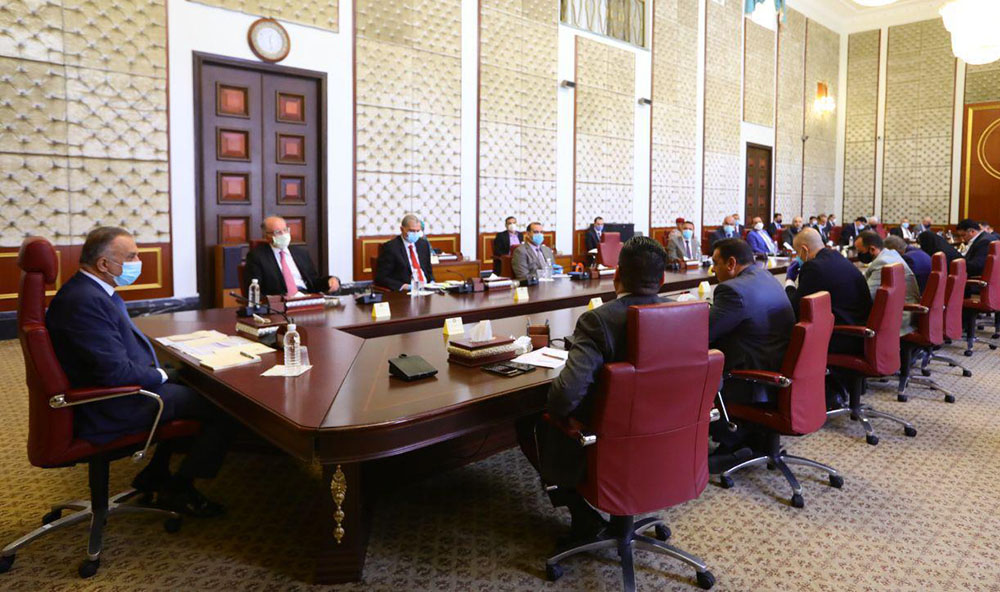 2020-08-26T15:38:53+00:00
Shafaq News / The Iraqi government announced, on Wednesday, that it is working on preparing the general budget for the remaining three months of the year.
Ahmed Mulla Talal, spokesman for the Prime Minister, said in a press conference attended by Shafaq News Agency that "the 2021 budget is almost complete, and upon completion it will be voted on in the Council of Ministers and sent to the House of Representatives."
It is noteworthy that the sending of the federal budget for the year 2020, by the government to the Iraqi parliament, has been delayed as a result of the continuous protests since last October, which led to the resignation of the previous government headed by Adel Abdul Mahdi and its transformation into a caretaker government whose powers are not to send the draft financial budget law to Parliament.
Earlier, the Iraqi Minister of Finance, Ali Abdul Amir Allawi, ruled out approving the general budget for the year 2020 and confirmed that his ministry is working on preparing the 2021 budget.
The fall in oil prices due to the Coronavirus pandemic has caused a financial deficit, while the Parliamentary Finance Committee confirmed last July that the fiscal deficit of the 2021 budget is estimated according to financial revenues and oil prices.