The Iraqi Presidency: Turkey violates Iraq's sovereignty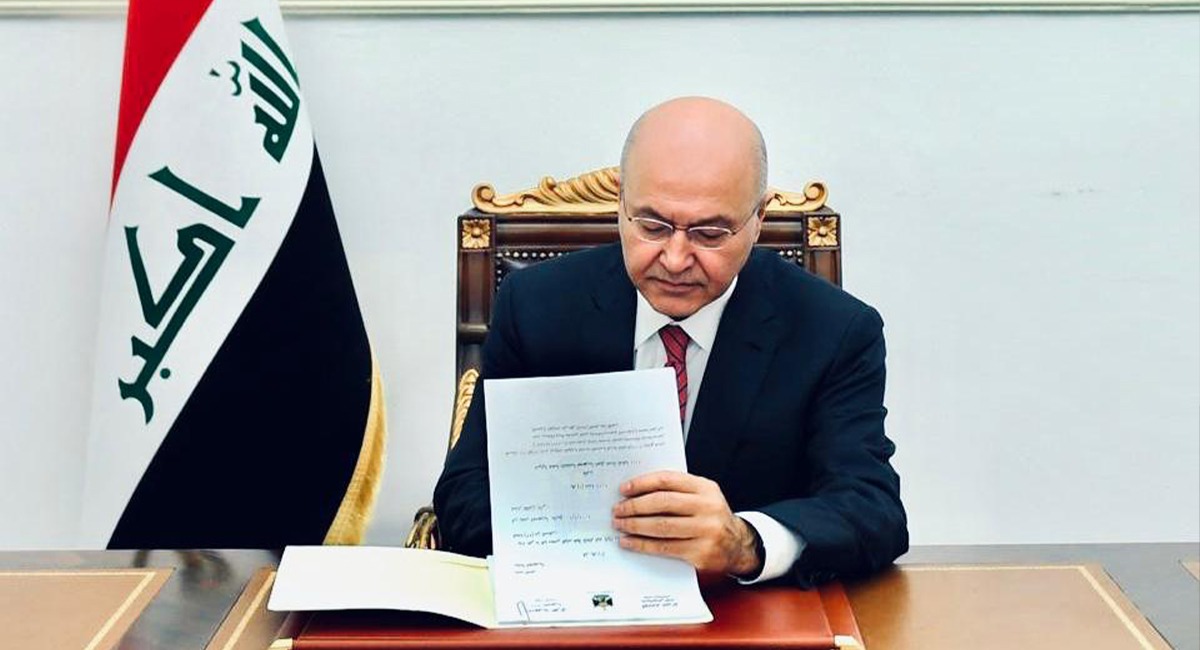 2020-08-11T19:31:58.000000Z
Shafaq News / The Iraqi Presidency condemned, on Tuesday, the "flagrant aggression" of Turkey by bombing the Sidekan area in Kurdistan, considering it "serious violation" of the country's sovereignty.
The official spokesman for the Iraqi Presidency said, in a statement received by Shafaq News agency, "We condemn the attack carried out by Turkey through a Drone."
He added that "the repeated Turkish military violations of Iraqi territories are a serious violation of Iraq's sovereignty and international laws, and good-neighborly relations."
"We condemn these aggressive acts that resulted in the death of a number of innocent citizens in addition to the heroic border guards, and we call for a dialogue to solve the border problems between the two neighboring countries by peaceful means and in a manner that preserves security and stability of the region." He declared.
Earlier Tuesday, an informed source told Shafaq News that a Turkish drone had bombed a meeting that was being held in the Bradost area of ​​Sidekan district of Soran district, north of Erbil Governorate.
Since mid of June, Turkey launched several attacks claiming that it aims Kurdistan Workers Party militants.
The attacks resulted human and material losses in the border villages inside Kurdistan, in which Erbil and Baghdad summoned the Turkish ambassador more than once, but Ankara continued its military operations.