UN optimistic about Al-Kadhimi's encouraging steps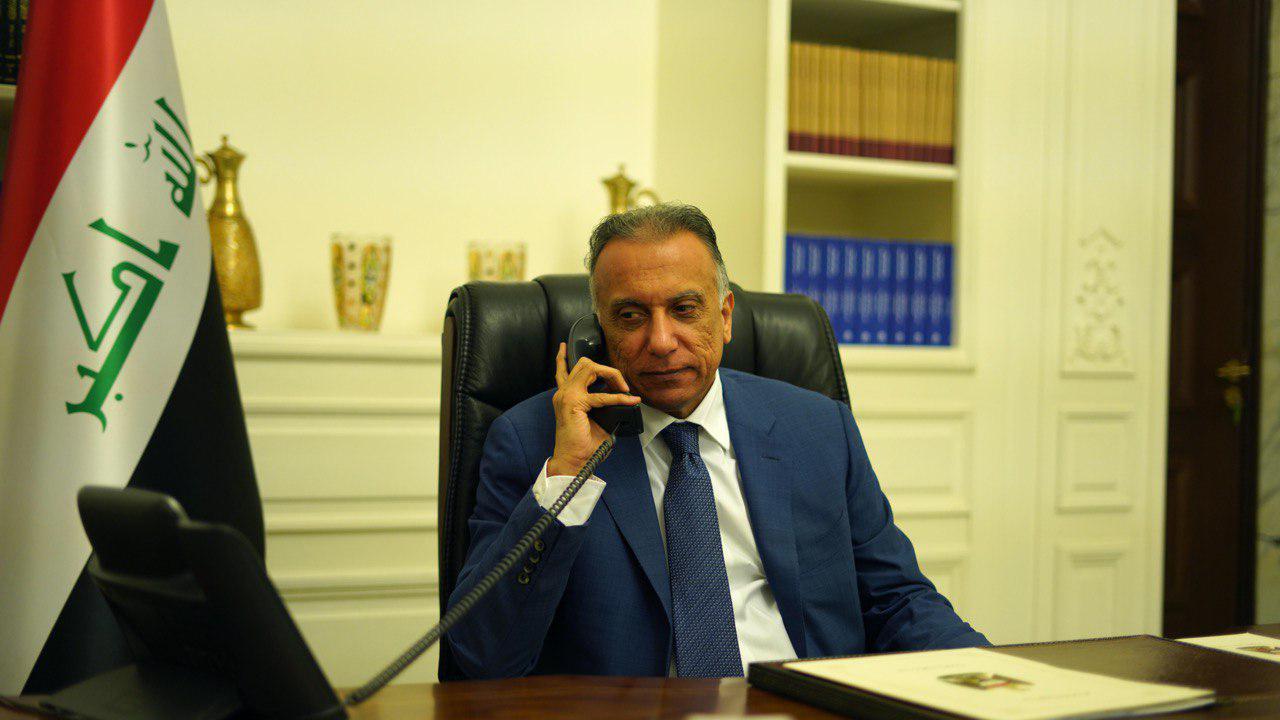 2020-05-27T22:12:11.000000Z
Shafaq News / Prime Minister Mustafa Al-Kadhimi discussed four files on Wednesday, with United Nations Secretary-General António Guterres, while the latter confirmed the United Nations (UN) support for Al-Kadhimi's government.
 "Al-Kadhimi received a phone call on Wednesday from the Secretary-General of the UN, António Guterres, during which he congratulated him, on the occasion of his assumption of duties, expressing his wishes of the government's success in facing various challenges, as well as completing the ministerial cabinet," A statement of Al-Kadhimi's office, received by Shafaq News Agency read.
Guterres also presented, according to the statement, congratulations to Al-Kadhimi and the Iraqis on the occasion of Eid Al-Fitr. During the call, the implications of the Corona crisis sweeping the entire world, its economic effects, and the government's efforts to combat this pandemic, were discussed as a humanitarian crisis that calls for solidarity and mobilizing all efforts to pass it, in addition to discussing the political security and economic situation in Iraq and the region. "
Guterres affirmed the UN's readiness to help identify opportunities and work in constructive partnership with the Iraqi government to stabilize the country.
He also expressed optimism about the steps taken by the government of Mr. Al-Kadhimi, describing them as important, encouraging and wise steps.
For his part, Al-Kadhimi called on the UN and its Secretary-General to show the required cooperation in achieving the legislative elections in Iraq and prepare for them, after completing the approval of the new election law, calling for international cooperation by friendly countries and international organizations to help Iraq overcome its financial crisis, and the effects of Corona pandemic on the Iraqi economy.
The Prime Minister also assured the Secretary-General that "the new government team is making efforts to enhance the sovereignty and stability of Iraq, and it is continuing to address challenges that include providing services, developing the economy and fighting corruption, as well as consolidating principles of justice and human rights and strengthening the rule of law."