Protesters control a government building and block the port of the General Company for Ports in Iraq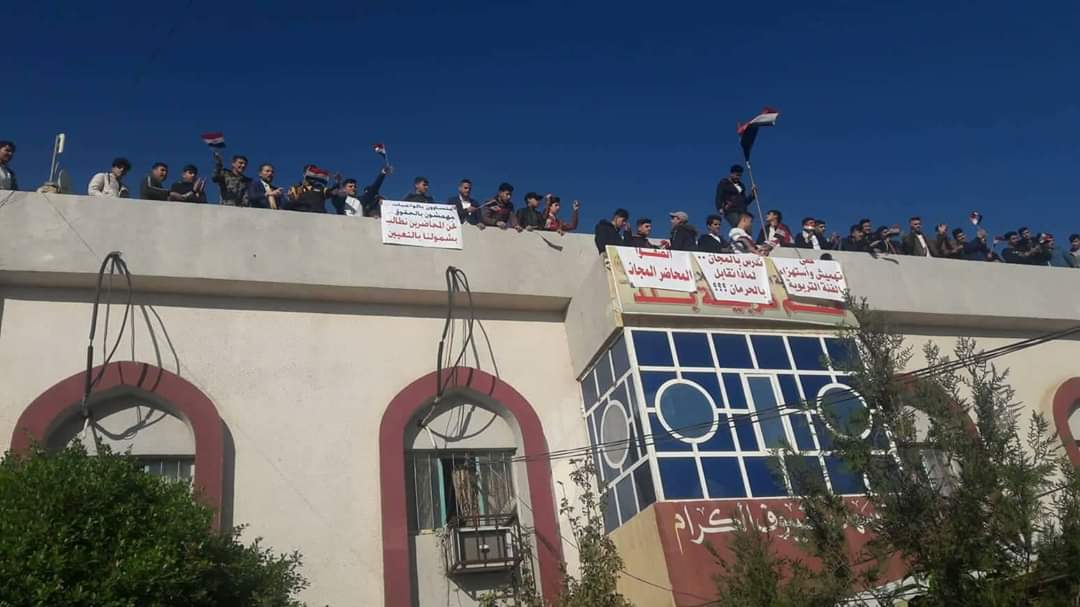 2019-12-18T10:34:50.000000Z
Shafaq News / Angry protesters stormed on Wednesday a government building in Salah al-Din Governorate that had not been involved in the protests since it was launched in early October in the center and south of the country.
A local official told Shafaq News that demonstrators took control of the Education Department of Balad District in Salah al-Din Governorate, and that work permanently stopped within the section, in protest against the failure to grant the rights of Balad City from the job grades launched by the Ministry of Education.
The official added that the demonstrators confirmed that they would continue to demonstrate till their rights are acquired.
The job grades of the Ministry of Education allocated to Salah al-Din Governorate were marred by name-rigging operations, which led to the objection and suspension of local authorities.
Meanwhile, an official security source said that protesters closed the gate of the General Company for Iraqi Ports in Al-Maqil area in the center of Basra.
The demonstrators in the governorates of the southern oil-rich countries since last October have cut off the roads leading to the fields, oil sites and ports to stop work in protest against the difficult living conditions they are enduring, and not benefiting from the economic resources they have.