Planned ISIS attacks target three governorates in Iraq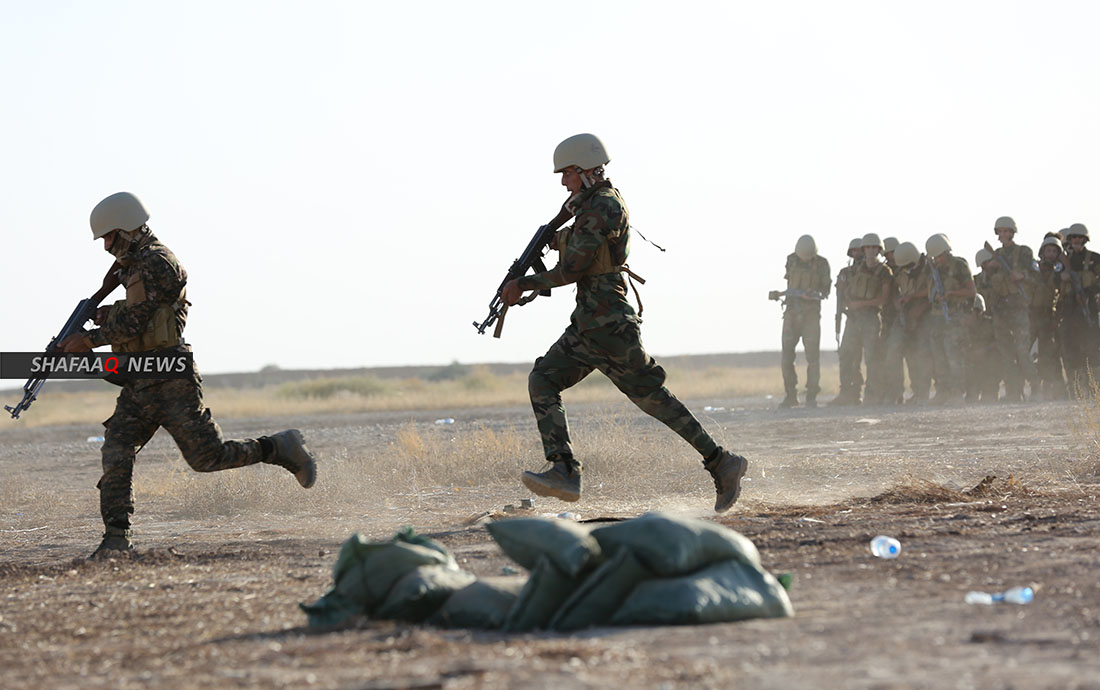 2020-05-05T09:22:59.000000Z
Shafaq News / A number of Iraqi security forces have been victims of attacks by the Islamic state (ISIS) elements in separate areas.
The attacks by ISIS militants have stepped up widely since the start of Ramadan, targeting in particular the Popular Mobilization Forces (PMF) (Al-Hashd al-Shaabi in Arabic) fighters, causing dozens of casualties and injuries.
The most violent attacks took place on Saturday in Salahuddin Governorate, where the organization launched coordinated attacks on PNF, killing 11 of them.
A security source told Shafaq News that ISIS elements attacked a checkpoint belonging to Sheikh Wasfi Asi Hashd in Al-Asriyah village in Taza district southern Kirkuk, which resulted in four victims from the Hashd.
The source added that ISIS forces withdrew towards Al-Dabaa village after Al-Hashd responded to them and wounded several of them.
ISIS elements also attacked the Iraqi Army's 14th Division in Soran Qalat  village, located between Garaj sub-district, southeast of Mosul, and Sarkran sub-district, within Dibis district in Kirkuk.
A security source explained that the attack caused two Iraqi army victims.
Concurrently, ISIS elements attacked at Tuesday dawn, a member of the Federal Police wounding him by a sniper in Saray village of Daquq district southern Kirkuk.
A security source told Shafaq News that the injured member of the 1st Battalion, 20th Brigade, 5th Division, was transferred to Kirkuk Hospital.
While in Diyala, a security source reported that it foiled an ISIS militants attack targeting a security station in the northeast of the province.
The source told Shafaq News that the security services had responded to an attack by ISIS militants on checkpoints stationed in Al-Mukhaisa area of ​​ Abu Saida district, northeast of Baquba.
"The attack did not result in any losses among the security services", he added.
Al-Mukhaisa area of ​​ Abu Saida suburb 30 km northeast of Baquba is witnessing security breaches for the existence of dens and shelters for ISIS elements stationed in orchards and agricultural areas.