Photos... Protesters shut down official departments in Baghdad and southern Iraq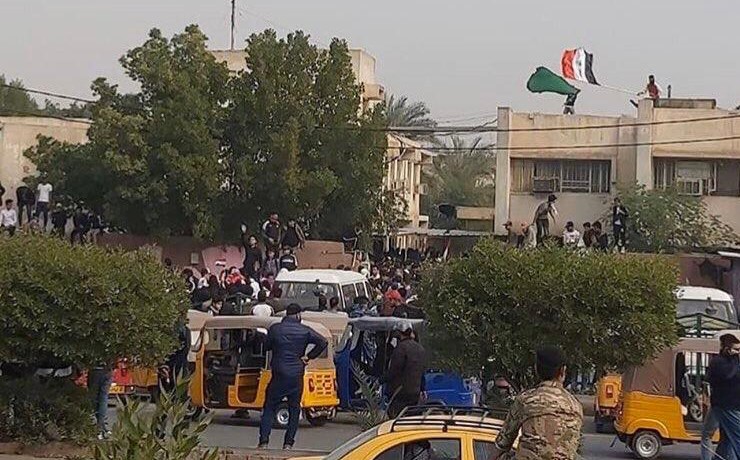 2019-11-25T12:10:42+00:00
Shafaq News/ Protesters shut down Iraqi government departments in Dhi Qar province and Baghdad.
According to our correspondent in Dhi Qar, protesters in front of the municipality of al-Akeka sub- district in Dhi Qar burned tires on the main bridge and collect dozens of tires in preparation for burning if the province does not respond to the demands.
The correspondent added that all the districts and schools in the district were closed by the demonstrators except the health center and the police station.
He added that the demands of the protesters are to dismiss the manager of   Akakeh sub-district , dismiss the director of the municipality , the director of water department , the manager of the national card department , the director of the health center , declare the demands on the official TV station , send a copy of the decision to dismiss the sit-in in the sub-district and open all files of corruption in the affected area.
In Baghdad, student protesters closed Rusafa Third Directorate of Education in Sadr City.