Party leader calls on America to link Iran's sanctions with Iraq achieving several conditions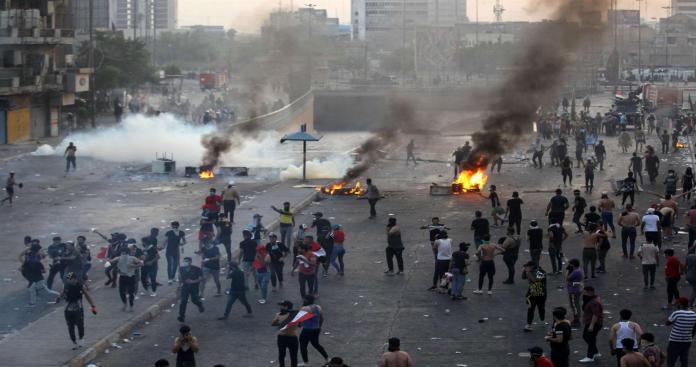 2019-10-19T13:36:56+00:00
Shafaq News/ The leader of the Iraqi Umma Party, Mithal al-Alusi called on Saturday the United States to link Iran's exemption from sanctions to Iraq's commitment to human rights.
Al-Alusi told Shafaq News that "there is great American concern and refusal to deal with armed demonstrations with legitimate peaceful demonstrations," expressing satisfaction with the US position.
Al-Alousi called on the US administration to link the continuation of the US exemptions from the sanctions imposed on the Iranian regime to the extent of the government's commitment and political institutions to the Iraqi constitution and the extent of their commitment and respect for human rights in Iraq.
Al-Alusi added that "the credibility of the US administration's dealings with Iraq and its sovereignty passes through the gate of supporting democratic values ​​, mechanisms and the positive rejection of Iranian interference in Iraq."
On Friday, Prime Minister and Commander-in-Chief, Adel Abdul Mahdi attended a meeting of the Higher Ministerial Committee to investigate the events.
He briefed the Prime Minister on the latest findings of the investigation committee, which is about to end its work, according to a statement issued by the Media Office of Abdul-Mahdi.
"The reports were discussed , the necessary observations and recommendations were submitted to his Excellency soon, and to be announced in the next few days," the statement said.