ISIS uses "fire war" to distract the security services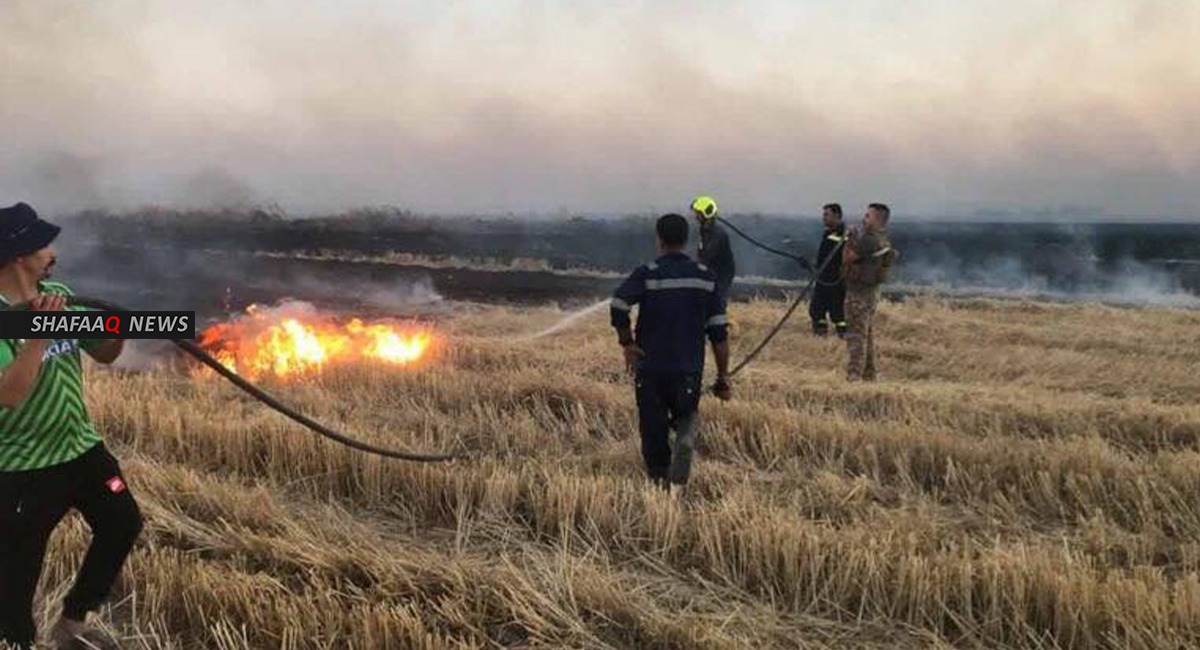 2020-05-06T11:00:13+00:00
Shafaq News / The representative of Diyala Province, Hammam Al-Tamimi called on Wednesday, the security authorities to adopt the modern drones and security cameras to secure energy towers and protect wheat farms from the fire war started by the Islamic State (ISIS) in the province, considering this as "the most successful weapon."
"Targeting power transmission towers from Iran to Diyala is planned to distract the security services and make a chaos, the aim of which is to disrupt the security situation in the province," noting to "the difficulty of securing energy towers from terrorist attacks due to difficult environment and lack of security sectors in the province ,"Al-Tamimi told Shafaq News.
"The option of adopting technology, drones and modern thermal cameras is the most successful weapon to secure energy towers and face the fire war started by ISIS terrorist organization in Diyala after it burned large areas of wheat north of Al-Athim area 60 km north of Diyala."
"The drones and thermal cameras will limit the movements and attacks of ISIS gangs that are engaged in a war of sabotage hitting the local economy in retaliation for its failure to achieve its goal and its inability to confront the security forces," Al-Tamimi added.
The energy transmission towers that extend from Iran to Diyala and up to Baghdad are subjected to terrorist attacks with explosive devices, amid popular and official demands to form forces to protect the energy towers.
A security source in Diyala reported yesterday night to Shafaq News that ISIS elements had been burning fields of wheat on the outskirts of Athim district, 60 km north of Baquba, and affirmed that thermal cameras had detected 3 elements of ISIS as they burned the farms.