ISIS donate two energy towers in Iraq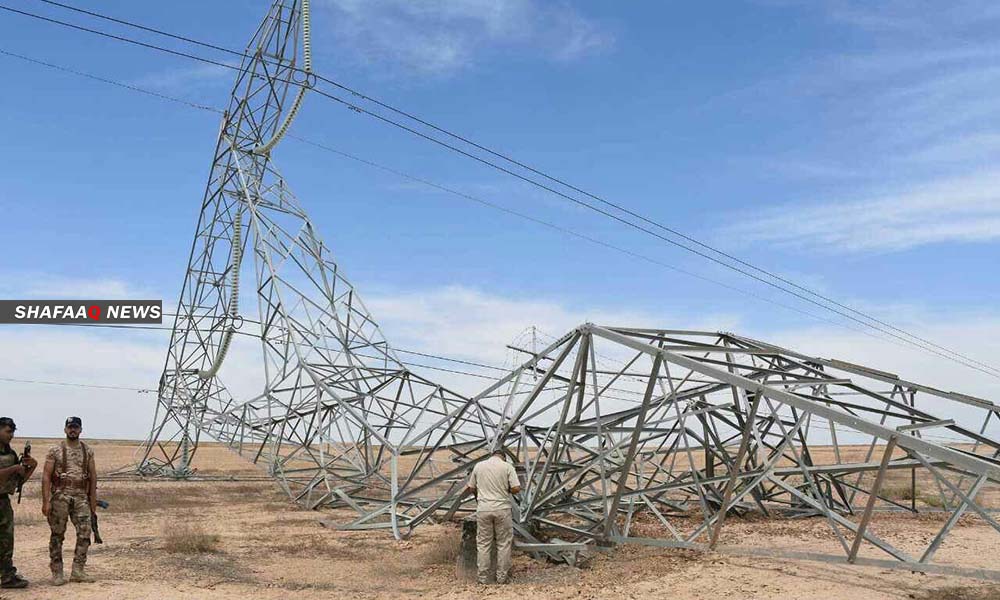 2020-05-19T11:09:45+00:00
Shafaq News / ISIS elements blew up two towers and partially destroyed a third in the outskirts of al- Mansouriya sub-district, 45 km northeast of Baquba, a local source said in Diyala on Tuesday.
ISIS elements detonated two towers and damaged a third tower after targeting them with explosive devices in "Al-Tina" village, north of al-Mansouriya, noting that the towers are part of the strategic line carrying energy between Mansouriya - Kirkuk, causing a long cut of electricity in several areas of Diyala and Kirkuk, the source told Shafaq News Agency.
He added that the security forces, the Popular Mobilization Forces (PMF) and the tribes' fighters launched a search campaign in search of the perpetrators, within long and vast distances in the vicinity of the incident, but the attackers escaped to the rugged mountainous areas.
 The energy transmission towers that extend from Iran to Diyala to Baghdad between the provinces are subject to improvised explosive attacks, amid popular and official demands to form forces to protect the energy towers.