Iraq reopens railway to transport oil derivatives after being destroyed by ISIS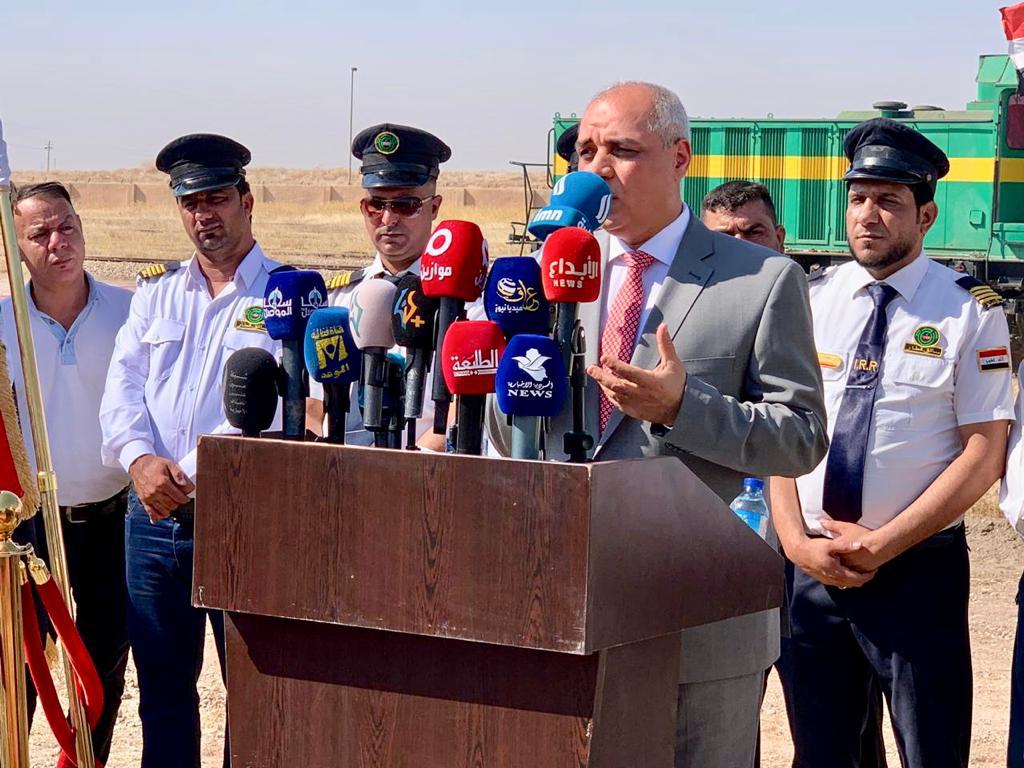 2019-07-31T13:10:23+00:00
Shafaq News/ The Minister of Transport , Abdullah al-Luaibi opened on Wednesday the railway line (Baiji refinery) after the engineering staff of the General Company of Railways was able to raise the efficiency of the lines , replace all concrete symptoms affected by military actions , develop oil pipelines and link them with the railroad cars to secure the transfer of oil derivatives and passengers.
"The ministry has started to operate trains to transport passengers and oil derivatives from Baiji refinery plant, which is one of the largest stations in the Middle East," he said at a press conference in Baiji. Noting that the current station will carry a capacity of 500 cubic meters of oil derivatives .
He explained that this achievement coincides with other major steps to link the Iraqi ports in Umm Qasr and Khor al-Zubair railway network to facilitate the export of oil derivatives from Baiji refineries to the refineries of Basra province, where oil ports are located.
It is worth mentioning that the Iraqi forces were able in 2015 to liberate Baiji district, north of Salahaddin province, which includes one of the largest oil refineries in Iraq from the grip of ISIS organization.