Iran: The "demonstrations" problem in Iraq has been addressed under Sistani's prominent role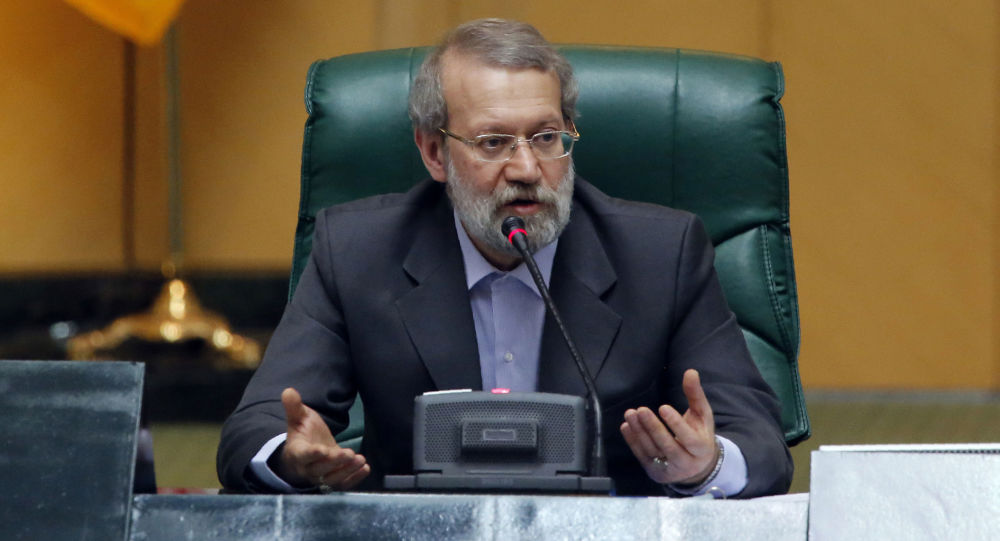 2019-10-16T11:13:59.000000Z
Shafaq News/ The head of the Islamic Consultative Assembly, Ali Larijan  said that the "problem" of the demonstrations in Iraq has been addressed through the role played by the supreme authority in Najaf, represented by Ayatollah Ali al-Sistani.
This took place during a meeting with the head of the foreign policy committee in the Iraqi parliament ,Shirko Mirwais and a number of deputies of the parliament on the sidelines of the 141 meeting of the Inter-Parliamentary Union in Belgrade, the official IRNA news agency reported Wednesday.
"We are confident that the Iraqi people will solve this problem, but the important issue is to reveal its causes," Larijani said.
He added, "Although the demonstrations are seen as normal in all countries, but there are other issues underlying the armed and violent demonstrations, but thank God only the problem was addressed due to the prominent role of Ayatollah Sistani."
Larijani said Iraq's growth and security were also in Iran's interest, but some countries did not like the vision of a secure and stable Iraq.
"Some of Iran's problems with neighboring countries are about Iraq and that Iran believes in Iraq's democracy," he said.
"Iran does not interfere in the affairs of Iraq and has no troops in Iraq," Larijani said, adding that "when ISIS attacked Iraq, Iraq asked Iran for help where we helped them."