Hundreds of demonstrators flow to Al-Tahrir, rejecting Al-Kadhimi's government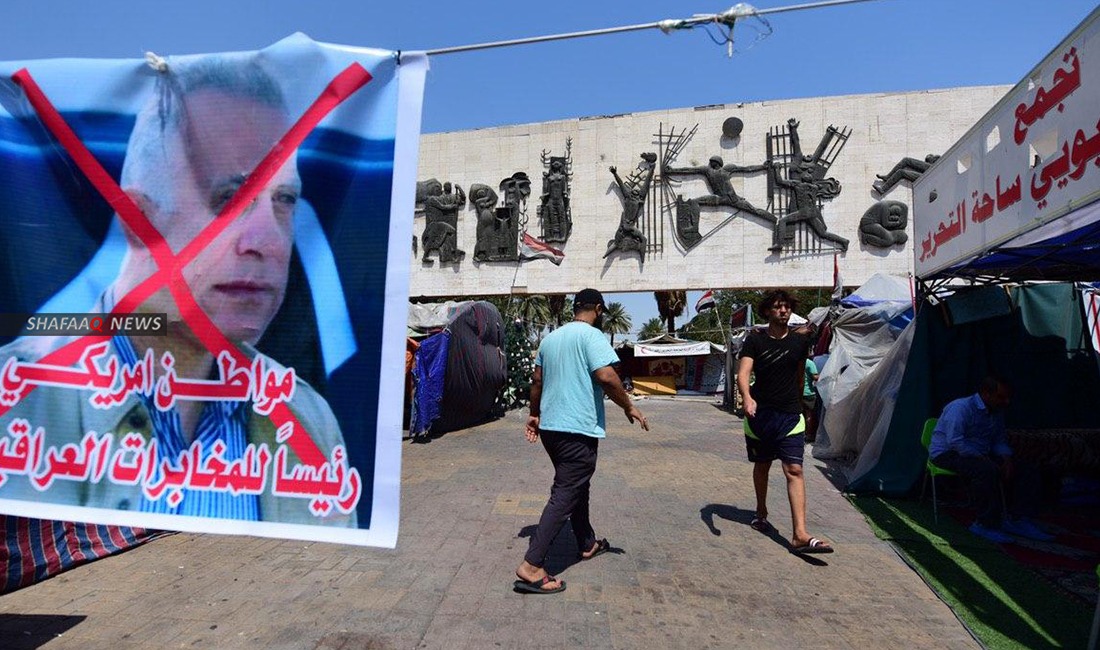 2020-05-07T22:02:41.000000Z
Shafaq News / Hundreds of demonstrators opposed to the ruling political class headed to Tahrir Square in the center of Baghdad on Thursday evening to express their opposition to the government of Prime Minister Mustafa Al-Kadhimi.
This is the first demonstration against al-Kadhimi's government, hours after it was granted confidence by parliament.
Video footage posted by activists on the social networking sites showed hundreds of people walking on foot towards Tahrir Square, a stronghold of Baghdad demonstrators.
The demonstrators waved Iraqi flags and chanted against the new government, saying "it is a government of quotas, parties and militias."
The demonstrators also chanted the slogan "the people want to topple the regime", while condemning Iran and the United States.
The Iraqi Parliament voted on Thursday dawn by a majority of the members present (255 out of 329) to grant confidence to Al-Kadhimi and 15 ministers in his government, as 5 candidates did not gain the confidence of Parliament, while Al-Kahdimi did not present any candidates for the Oil and Foreign Affairs portfolios.
Passing the government came after months of political deadlock after popular demonstrations toppled the previous government headed by Adel Abdel-Mahdi, who resigned in early December 2019.
Earlier Thursday, the organizing committee of "October Revolution" demonstrations said in a statement that the committee, along with the demonstrations in Tahrir Square in Baghdad and the rest of the country, that "they strongly reject Al-Kadhimi's government as it represents the parties and blocs flooded with employment and corruption."
"The only option for the revolutionaries is to move forward in preparing for a million- demonstrator salvation in a peaceful escalation to sweep this corrupt elite and restore the stolen rights to the people and the destroyed sovereignty by Iran and foreign countries," the committee added.
Anti-government protests and influential parties began in October 2019, and were marred by widespread violence that left at least 600 people dead.
The protests continued until mid-March before they being stopped by the curfew imposed to curb the outbreak of Corona pandemic, but hundreds of protesters remained in tents in public squares in Baghdad and other provinces.