Dozens of people suffocate, security spread heavily in Baghdad bridges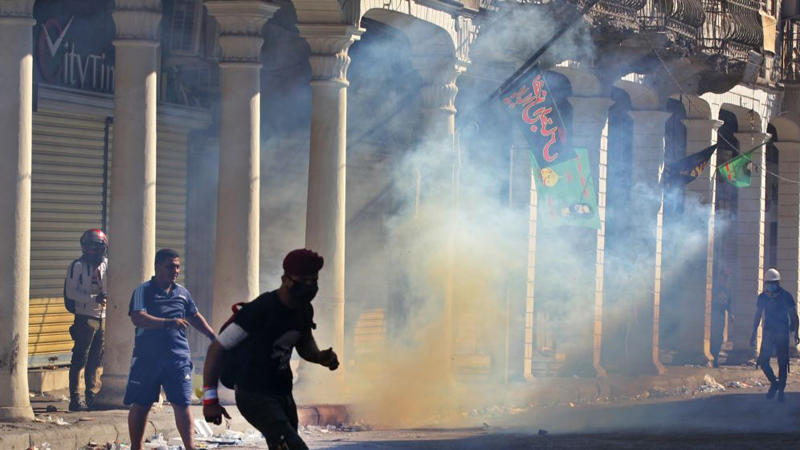 2019-11-09T11:33:14+00:00
Shafaq News/ Iraqi security forces fired tear gas at protesters at al- Ahrar and al-Sinak bridges in Baghdad on Saturday, wounding more than 30 people, police said.
The sources added that the hit-and-run operations between the demonstrators and the riot forces took place on the two bridges, before things calm down and the clashes stopped, with the presence of security forces at Al-Sinak Bridge and near Al-Ahrar Bridge.
Clashes erupted in Baghdad on Friday between security forces and anti-government protesters.
Iraq has witnessed protests over corruption, unemployment and mismanagement of the country's political system since October 1, killing about 300 people so far.