Demonstrators in Najaf break into the governorate building and set it on fire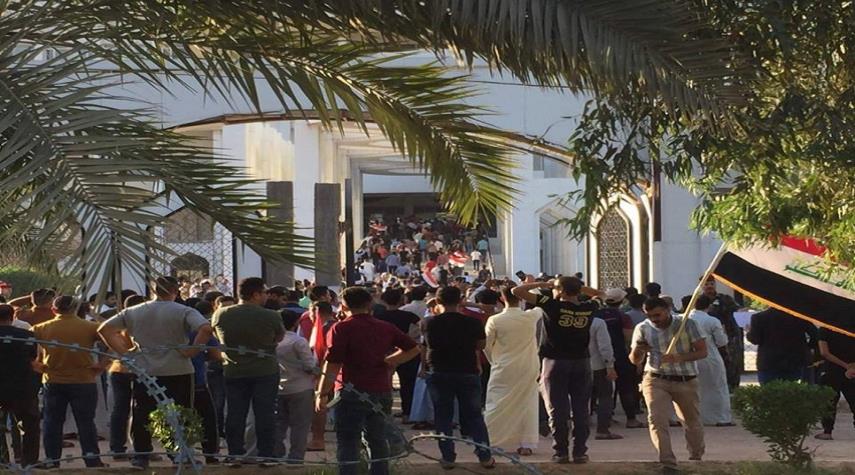 2019-10-03T14:11:12.000000Z
Shafaq News / A security source said on Thursday, that demonstrators stormed Najaf provincial building in protest against the deterioration of economic and service conditions , the spread of financial and administrative corruption and high unemployment.
The source told Shafaq News that angry protesters stormed Najaf provincial building and broke out fire on two floors of the mentioned building.
Protesters stormed the headquarters of the Islamic Dawa Party in the holy city of Najaf on Wednesday, set it on fire then moved to the headquarters of al-Hekma movement in the city and burned it too.
Thousands of people took the streets in central Baghdad on Tuesday in protests demanding services, improving living conditions, providing jobs for the unemployed, eradicating widespread unemployment and financial and administrative corruption in state departments and institutions.
The federal government announced a curfew in Baghdad from 5 a.m. on Thursday until further notice.
The governorates also witnessed several angry popular protests, including Wasit, Kirkuk, Diwaniya, Maysan, Basra and Karbala.