An Iraqi scientist warns of radiation in Baghdad that has reached Britain and calls for a state of emergency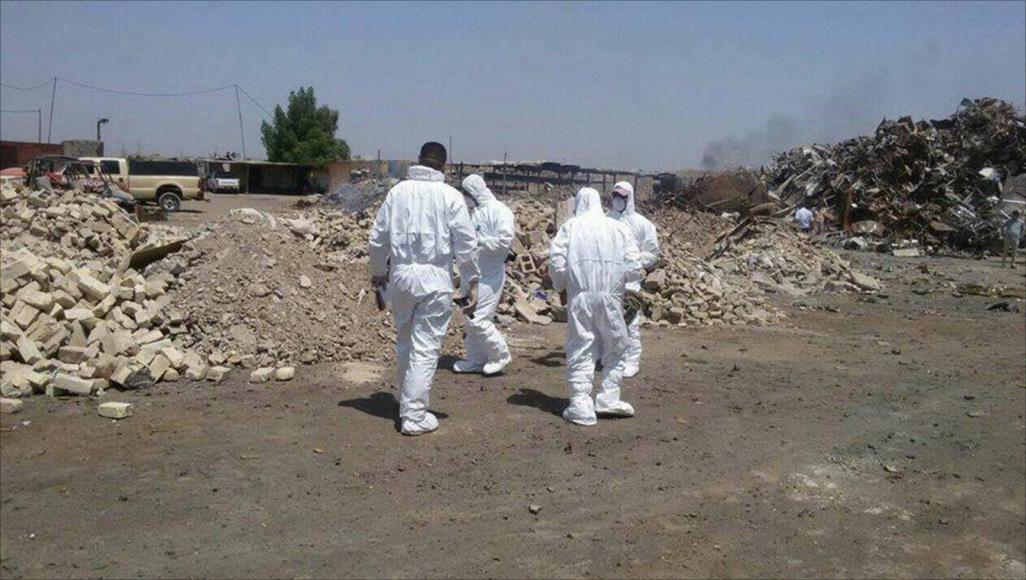 2019-09-23T11:36:40+00:00
Shafaq News/ The Iraqi scientist , Iqbal Latif called on Monday the Iraqi legislative, judicial and executive authorities to resort to international law to deal with the file of radioactive contamination in Iraq seriously and end the population suffering from incurable diseases as a result of the use of internationally prohibited weapons.
She said in a press statement sent to Shafaq News today, it became necessary to take into account the devastating effects of depleted uranium used by the coalition forces against Iraq and work to demand the UN Security Council and international organizations concerned to form neutral international committees for soil tests and provide Iraq with maps of sites that were targeted depleted uranium and conducting a comprehensive radiological survey from North to South with advanced scanning devices   announcing the real results to accelerate the treatment of environmental pollution, including emergency declaration and evacuation of cancer patients outside the country for treatment and at the expense of the coalition countries according to international laws.
She added that throwing more than 300 tons of radioactive material will leave 6 million grams of depleted uranium distributed through the air and soil, as demonstrated by laboratory tests conducted in the soil to the southeast of Baghdad in 2016, 2017 and 2018, where the results indicated that there is high radioactivity for the dissolution of the chain Uranium 238, dissolution of the thorium-232 chain and radioactive activity of depleted uranium-235 exceeded the internationally permitted limits, exposing this residential area to military strikes for its proximity to military targets and civilian facilities as Coalition Forces crossed from Diyala Bridge towards Baghdad in 2003.
Eyewitnesses confirmed the fusion of military vehicles, tanks, aircrafts, civilian vehicles and human resistance due to guided weapons, which is a deliberate attack in international criminal law where military strikes did not distinguish nuclear weapons between civilians and military and in large quantities, as confirmed in press news.
According to the researcher, the population of southern Britain Yorkshire felt high levels of depleted uranium in the atmosphere of the Kingdom nine days after 2003 war, as confirmed by the British airspace, and this is what research studies of researchers Chris Bisby and Morgan in the report of Morett pointed to of the tremendous rate of radiation for three decades.
The Iraqi researcher said after conducting a field survey of one of the small areas (al- Rashid area ) in Zaafaraniya southeast of Baghdad and reached results indicate that more than 120 people have cancer diseases, mostly in the digestive system and blood because of radiation such as cancer of the stomach, colon, gallbladder, liver, pancreas, rectum, breast and lung Throat, prostate, kidney, brain, skull, eye, thymus, salivary gland, lymph gland, thyroid, ovary, uterus, peritoneal membrane, leg, bone, skin, various age stages, both sexes, abnormalities etc. as well as infertility and cerebral palsy.
She concluded by the need to work to protect future generations from the devastating effects of radiation and the protection of food security through rapid treatments of soil and water.