A religious reference calls to join the demonstrators in central Baghdad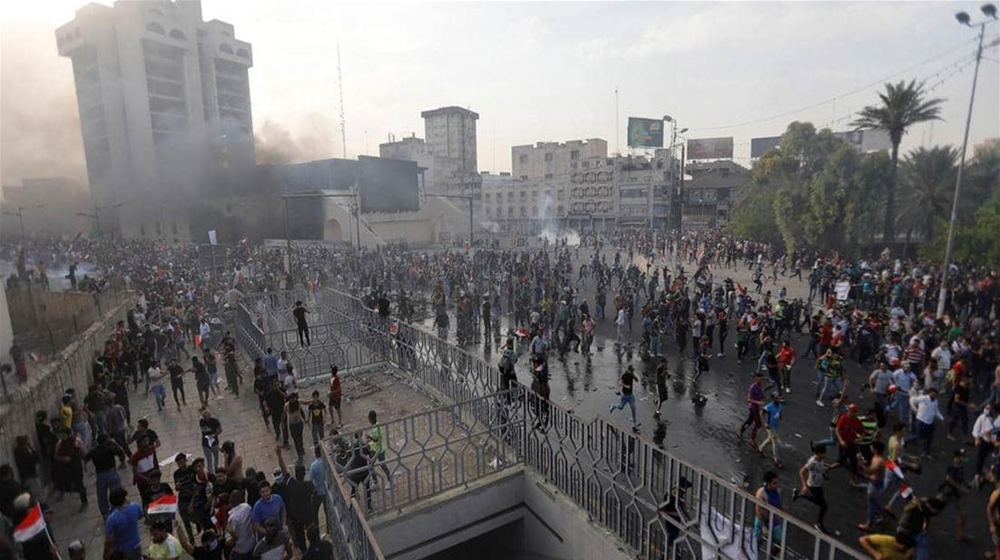 2019-12-07T08:48:12+00:00
Shafaq News / Al-Khalisi's office in al-Kadhimiya area denounced the "repressive criminal operation" that took place against the "uprisings" and the sit-in masses in Al-Sinak bridge area and Al-Khilani Square in central Baghdad.
In a statement received by Shafaq News, he called on "the Iraqi people everywhere, especially in the areas near the accident site, to take the sit-in streets , join the citizens there and provide the necessary assistance to them."
He also called "the Iraqi army and armed forces to perform their national duty to defend the people of Iraq," stressing that "these sit-ins must continue until they achieve their full goals in restoring Iraq and free the country from the control of spoilers who are associated with the projects of the American occupation itself."