A protester killed in clashes southern Iraq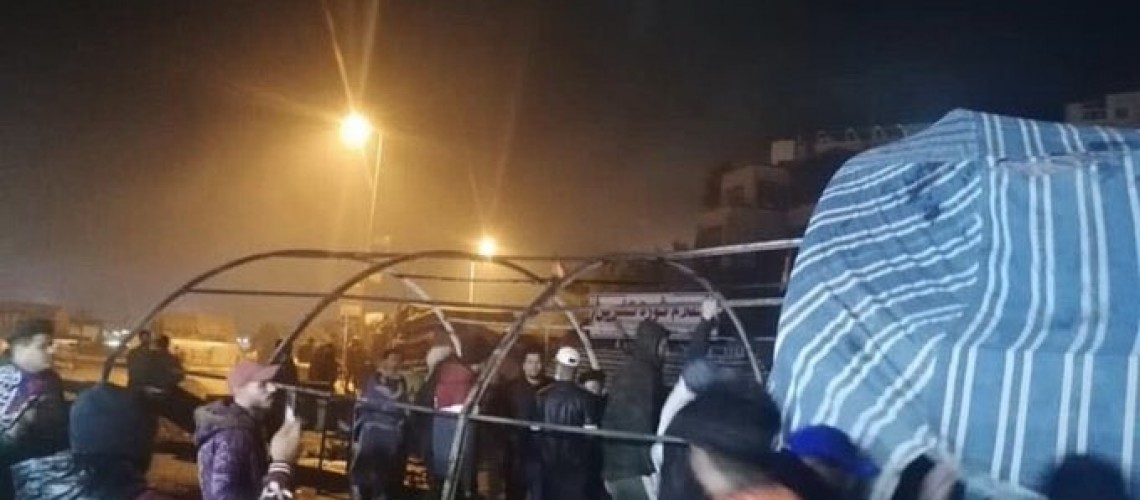 2020-02-10T12:37:29.000000Z
Shafaq News / A protester was killed, at noon on Monday, during clashes with a security force near Dhi Qar University.
A security source told Shafaq News that protesters surrounded Al -Ain Private University building, and clashes occurred with the security of the university who tried to disperse the protest, which led to the killing of one of the demonstrators and other injuries.
He added, that the protester belongs to what is known as the anti-enrollment regiment.
The "anti- enrollment regiment " regiment is active in the governorates that witness demonstrations in central and southern Iraq, and its task is to prevent any official working hours in those cities in order to support the momentum of the demonstrations, according to members of the regiment.
At least 543 people were killed since the beginning of the anti-power demonstrations in Iraq on the first of last October, according to the governmental human rights commission in its latest report.
The Commission stated that the assassinations targeted 22 activists, while it 72 others are still missing, some of whom are believed to be still detained by the authorities that arrested them.
According to the same report, there were 2,700 arrests of activists, 328 are still in detention.
The United Nations has accused armed groups of being behind the campaigns of assassination, kidnapping and threat against activists, in an attempt to suppress unprecedented movements in Iraq, which is ranked 16th  on the list of the most corrupt countries in the world.