"We respect the clans", Al-Kadhimi in an extraordinary session of the National Security Council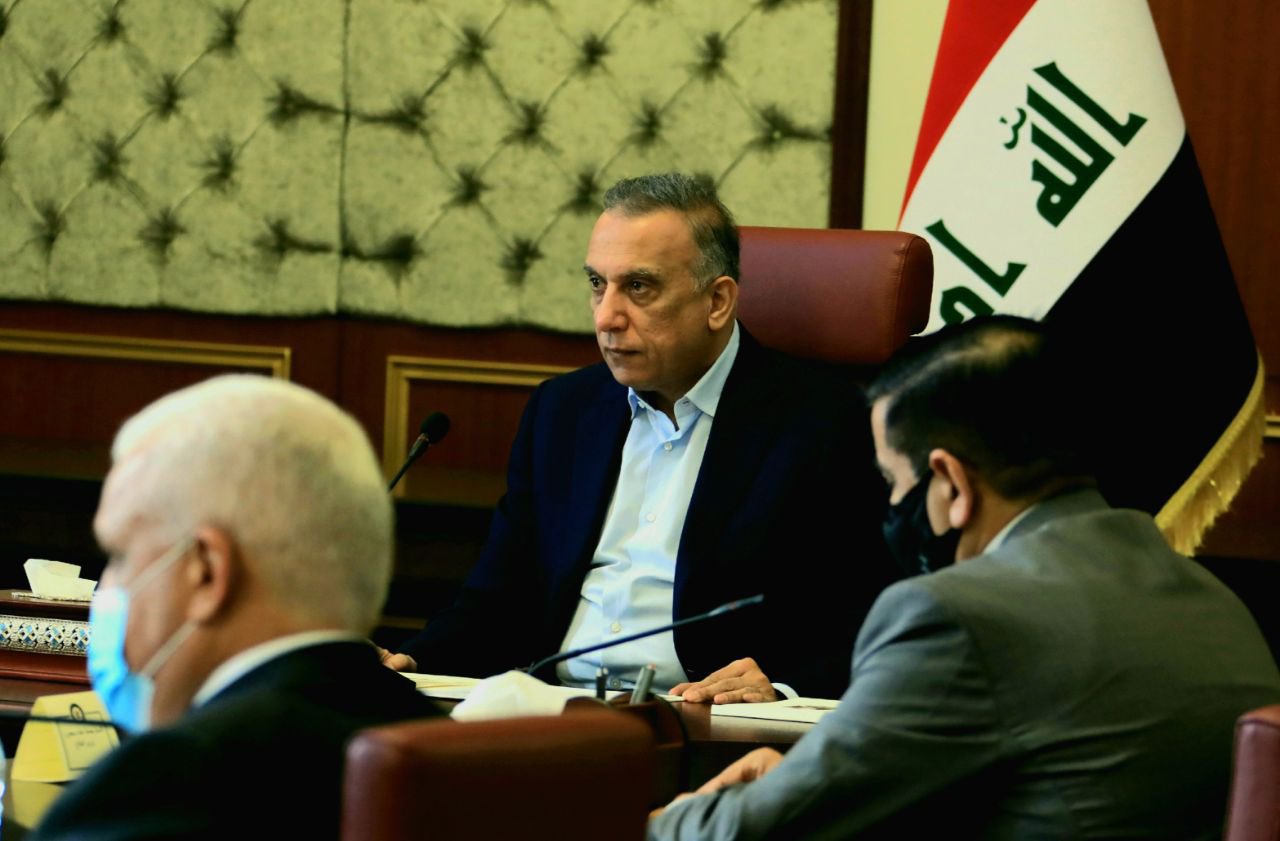 2020-09-26T15:50:20.000000Z
Shafaq News/ Commander-in-Chief of the Armed Forces, PM Mustafa Al-Kadhimi, presided today, Saturday, an extraordinary session of the Ministerial Council for National Security, during which he compared the "mistakes" of the security services as a "cancer in their body", stressing his respect for the Iraqi clans and denying deliberately targeting them.
Al-Kadhimi's media office said, in a statement received by Shafaq News Agency, that the Ministerial Council for National Security held today an extraordinary session headed by the Commander-in-Chief of the Armed Forces and Prime Minister Mustafa Al-Kadhimi, indicating that the session was "devoted to discussing developments in the security situation in Iraq, protecting peaceful demonstrations and diplomatic missions from repeated attacks, in addition to coordinating work between security forces".
According to the statement, Al-Kadhimi said, "the opportunity is available more than ever before to build and improve the status and performance of the security forces", stressing the policy of, "no tolerance toward mistakes because they are like a cancer in the body of the security services".
Al-Kadhimi directed the security services, "to observe the principles of human rights in protecting demonstrations and take into account the provisions of the Iraqi constitution that guarantees freedom of opinion and expression, provided that this does not affect the conduct of daily life and disrupt public and private interests", while asserting that, "Every case is managed according to the law".
Commander-in-Chief of the Armed Forces affirmed that the government respects the Iraqi tribes that have played a major role in protecting the societal fabric and supporting the security forces in their war against terrorism, indicating that, "the security operations carried out by the security services are among their duties in imposing prestige, the state and law enforcement and there is no targeting of our clans".
The statement added, "the Ministerial Council for National Security discussed the security file of embassies and diplomatic missions in Iraq and made every effort to protect them to preserve the country's reputation in the international community".
The council also discussed a set of topics on the agenda, including setting up new mechanisms in light of which facilitate granting entry visas to future investors.