Under the auspices of Iraq's president, Mosul celebrates its Spring Festival after a 20-year hiatus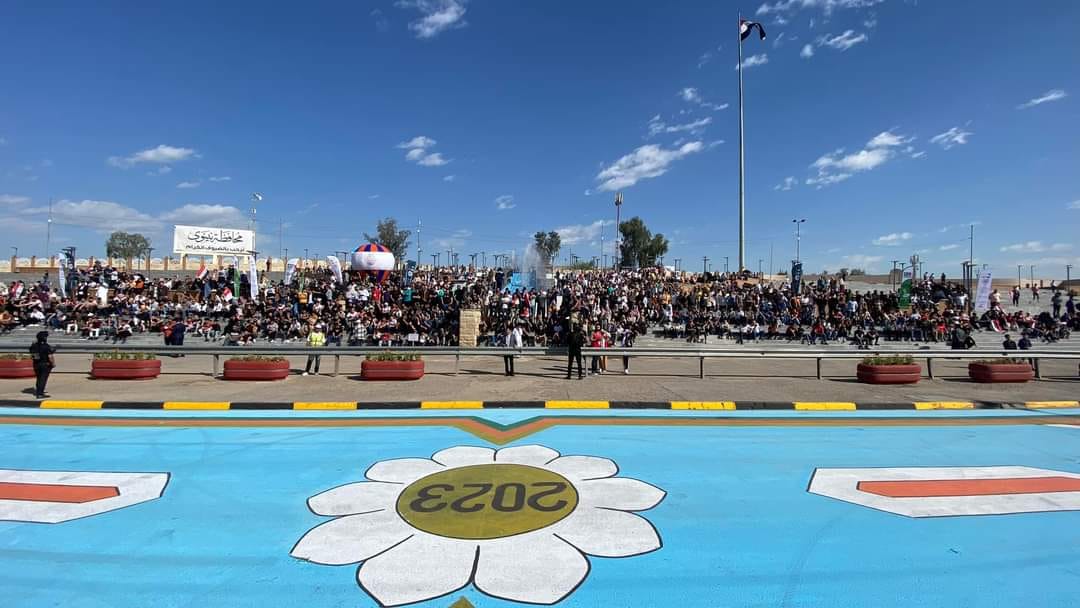 2023-04-30T11:47:46+00:00
Shafaq News/ The Spring Festival kicked off in Mosul, Nineveh's capital city, on Sunday, marking its revival after a 20-year hiatus.
The prestigious event attracted an array of prominent attendees, including President Abdul Latif Jamal Rashid, Speaker of Parliament Mohammad al-Halboosi, Nineveh Governor Najm al-Jubouri, as well as a slew of ministers and high-profile government officials.
Organized under the theme "Mosul's Spring Festival... A Timeless Spring, Reconstruction, and Peace," the festival's inauguration showcased a vibrant parade before the presidential platform.
Participants from various sectors of society, including state departments, universities, citizens, unions, and civil organizations, gathered to celebrate and embody the storied history, unique culture, and ancient civilization of Nineveh, as outlined in a statement issued by the Presidency of the Republic.