Turkmen lawmaker warns of escalation if the governorate election law gets a thumb up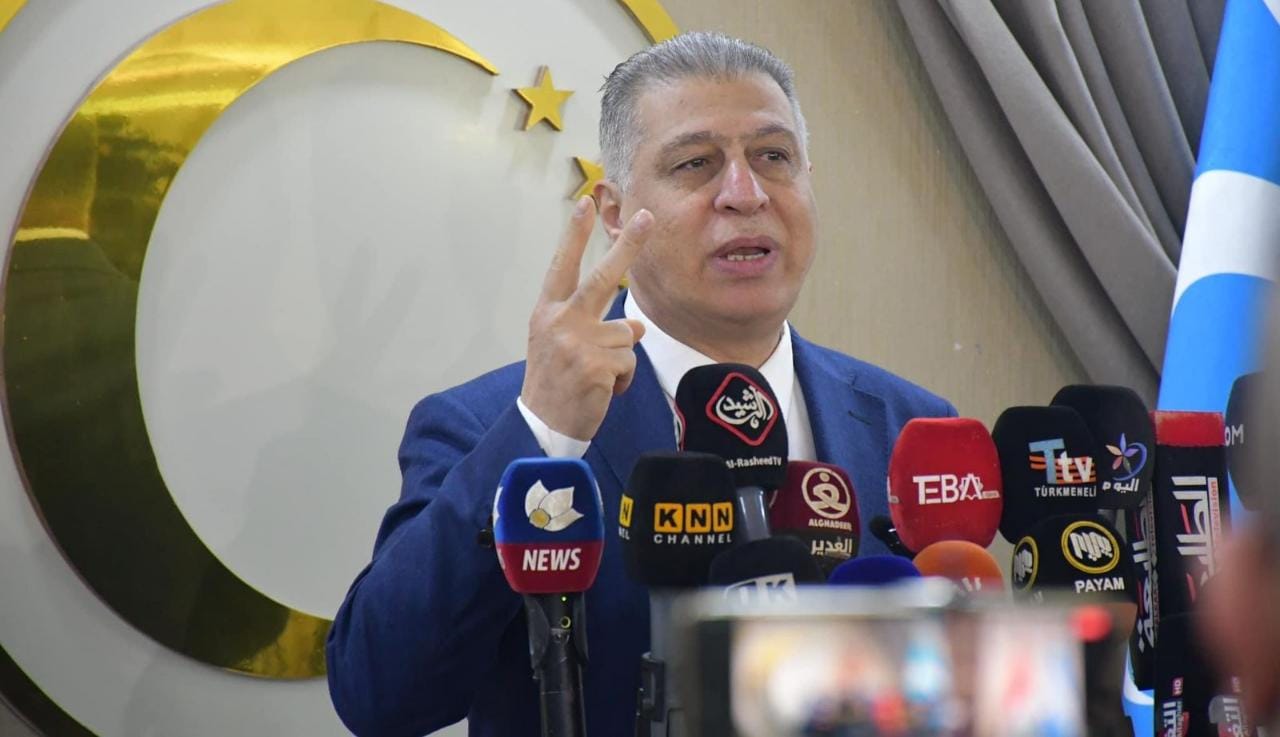 2023-03-23T12:51:57.000000Z
Shafaq News/ The law on governorate council's election continues to stir controversy in Kirkuk as the head of the Turkmen bloc in the Iraqi parliament, Arshad al-Salihi, warns of potential escalation "on the streets".
Al-Salihi expressed concerns about the Iraqi parliament's proposed law, which he claims excludes and marginalizes two main components of the governorate at the expense of another.
In a press conference he held earlier today, Thursday, al-Salihi pointed out that the law under study, which was written under the United Nations' auspices and with a political agreement between all components of Kirkuk, has already addressed all electoral issues, including the verification of voter registration and preventing forgery. But he questioned the motive behind introducing changes that could threaten Kirkuk's political, security, and "administrative future".
Al-Salihi called on the Turkmen Front to reconsider its membership in the State Administration Coalition if the proposed law fails to include Article 35, which upholds Kirkuk's peculiarity, and if the Turkmen component is not given a ministerial portfolio, which he believes is a "constitutional right".
The lawmaker held the government and the State Administration Coalition responsible for" any laws that threaten civil peace" and warned that "the Kirkuk street would resort to escalatory steps if their rights were violated."
Al-Salihi said that stirring up ethnic discrimination disputes between the components could be exploited by terrorist organizations seeking to undermine the country's security and stability.
The Turkmen politician expressed surprise at the silence of the international community regarding the situation in Kirkuk, which could potentially lead to civil unrest, urging those concerned to give precedence to the stability and prosperity of the governorate.
Kirkuk is a disputed territory in Iraq with a complex ethnic and political situation.
Kirkuk is home to multiple ethnic groups, including Kurds, Arabs, Turkmen, Assyrians, and others. The Kurds in the governorate, who account for nearly 48% of the population according to a 2018 UN estimate, have long sought to incorporate the city into the Kurdish autonomous region in northern Iraq. However, the Arab (32%) and Turkmen (15%) populations in the area have opposed this move, leading to tension and, occasionally, violence between the groups.
In addition to the ethnic tensions, the political situation in Kirkuk is complicated by the involvement of multiple factions and parties. The Iraqi government, the Kurdistan Regional Government (KRG), and various local political groups all have a stake in the city's governance, leading to a power struggle and instability.
Nonetheless, the situation in Kirkuk remains highly volatile and subject to change depending on the actions of the various parties involved.