The results of the investigation on Al-Tayaran Square events disclosed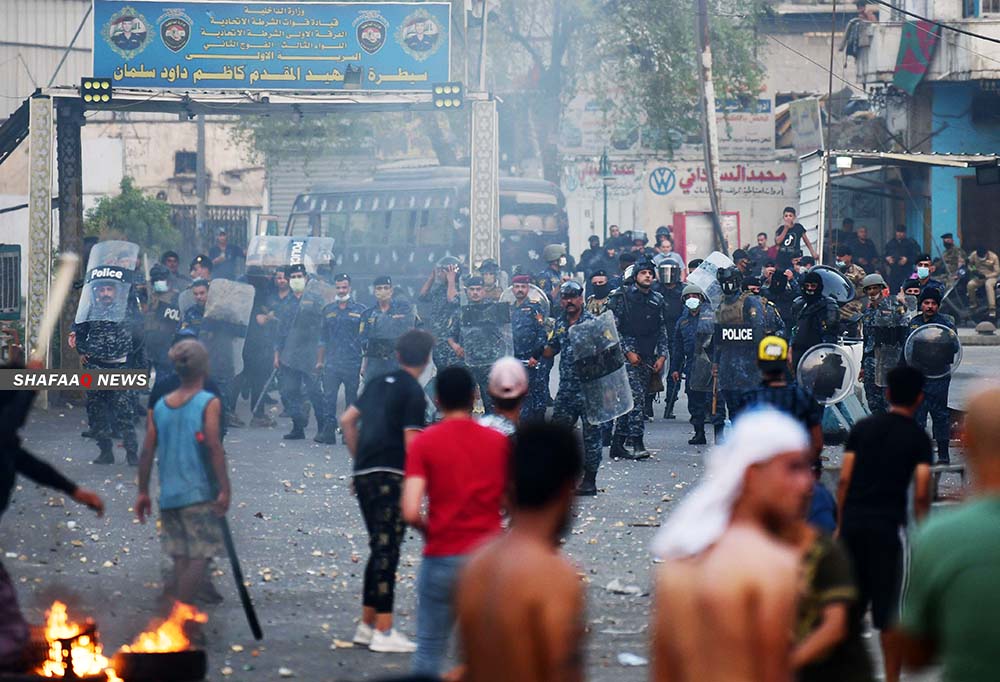 2020-07-30T15:41:54.000000Z
Shafaq News / The Iraqi Minister of interior, Othman Al-Ghanmi, announced, on Thursday, that two protestors were killed in Al-Tayaran Square in Baghdad, by the security forces, during a protest last Monday.
This came during a press conference held by Al-Ghanmi, to announce the fact-finding committee investigations' results, on the events of Al-Tayaran Square.

Al-Ghanimi said, "The results of the investigations confirmed that the two martyrs were killed by two officers, using hunting rifles, in a personal capacity", adding that the examining magistrate decided to arrest the accused officers.
It is noteworthy that Al-Tahrir Square and its surrounding area are witnessing protests against poor public services.
On Monday, Prime Minister Mustafa Al-Kadhimi gave the security services 72 hours to announce the results of the investigation into the violence that accompanied the protests in Baghdad.