The Iraqi parliament to hold its session to discuss urgent files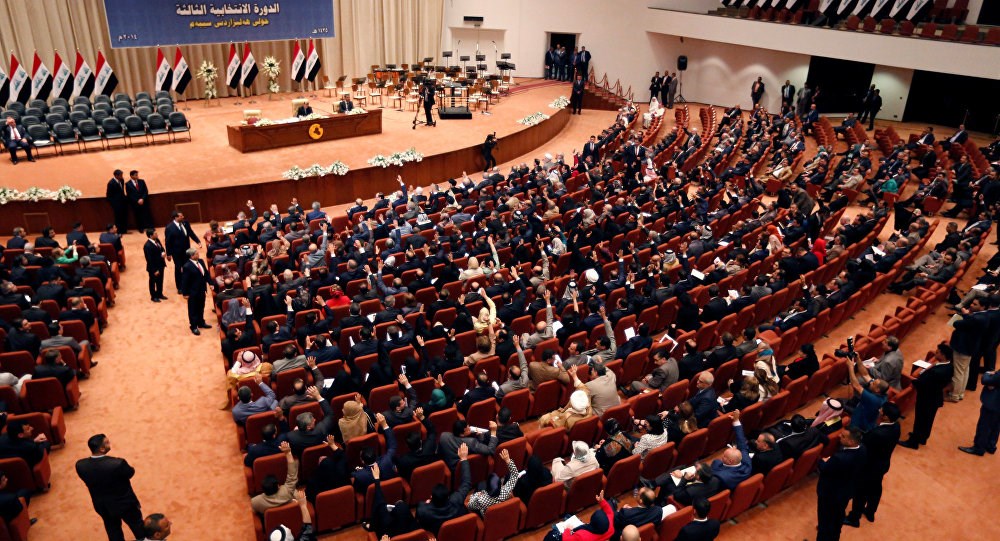 2020-08-13T20:41:19.000000Z
Shafaq News / MP Nada Shaker Jawdat revealed, on Thursday, that a parliamentary session will be held, for discussing four "important and urgent" files.
Jawdat told Shafaq News agency, "the parliament will hold its session next week to discuss four important and urgent files"; the recent Turkish attacks on Iraq, the economic reform paper PM Mustafa Al-Kadhimi is supposed to submit, approving the new elections law, and amending the Federal Court Law, for re-activating the court's work, which is currently suspended due to the lack of quorum".
On Monday, 83 members of the Iraqi parliament signed to resume holding the parliamentary sessions.
The council of Representatives Rapporteur, Hoshyar Qardagh, revealed, on June 22, that the parliament would resort to an online platform (VideoConference) to hold the next sessions, after registering several Covid-19 cases among the members of the council.