Shakhwan Abdullah from Kirkuk: governor is being investigated for corruption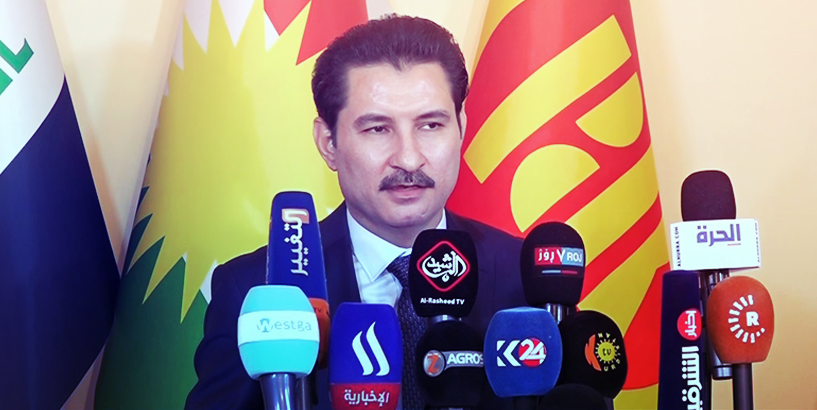 2023-02-15T11:48:23+00:00
Shafaq News/ Iraq's Prime Minister Mohammad Shia al-Sudani has relied on the assessment of various government bodies to evaluate the performance of governors, the second deputy speaker of the Iraqi parliament, Shakhwan Abdullah, said in a statement to reporters on the sidelines of his visit to Kirkuk on Wednesday.
Abdullah said that he met with the Arab, Kurdish, and Turkmen parties in Kirkuk to keep tabs on the situation in the governorate, the measures taken to normalize the ties between the different communities, and the compensations to the farmers who lost their land.
The meetings, according to Abdullah, touched on the quality of government services in the governorate and the preparations for the governorate elections.
The lawmaker said that Prime Minister al-Sudani pays heed to the polity in the Iraqi governorates, indicating that he had someone to supervise the governors.
"To evaluate governors, al-Sudani relies on reports from four parties: parliamentarians, the departments of financial monitoring Planning, and Integrity," he continued, "documents about the incumbent governor of Kirkuk, Rakan Saeed al-Jubouri, were handed to those entities."