Saudi Arabia Pledges to Bolster Cooperation with Iraq, Eyes Expansion in Mutual Projects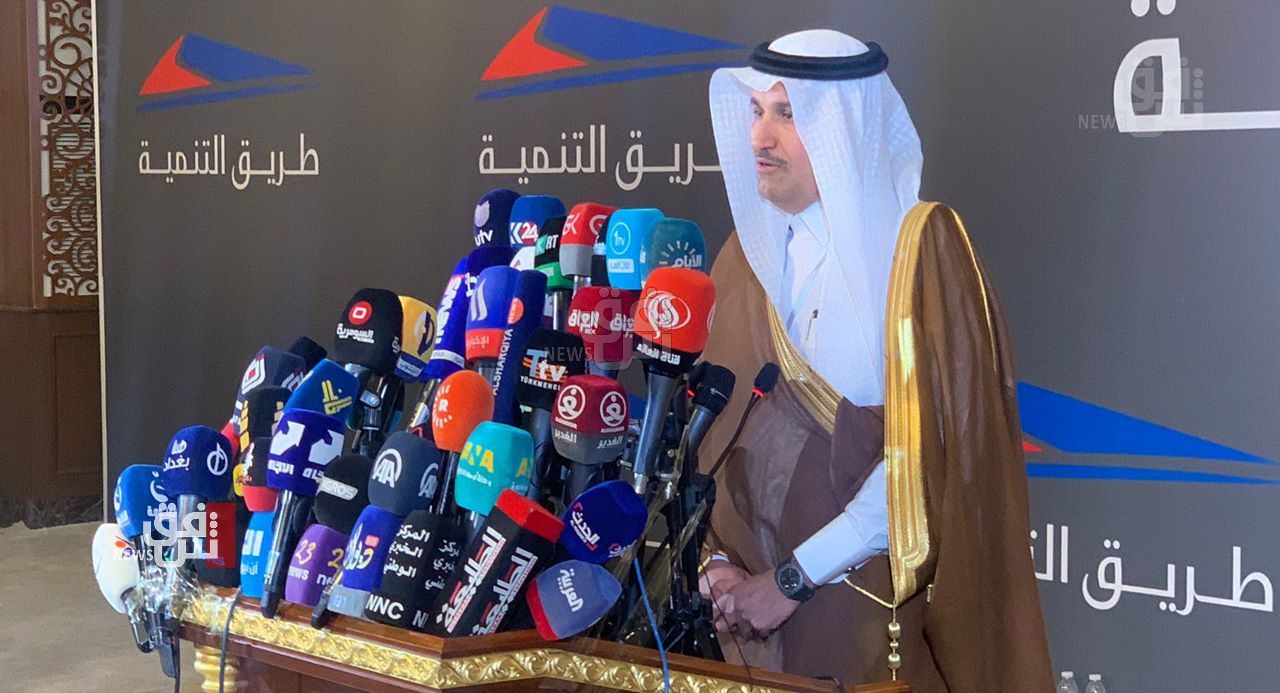 2023-05-27T13:29:42+00:00
Shafaq News/ Saudi Transport Minister Saleh al-Jasser on Saturday reiterated his country's keenness on enhancing cooperation with Iraq during his speech on Saturday, highlighting a spectrum of numerous joint ventures and common interests that bind the two nations.
Delivering his address at the "Development Road" conference held in the Iraqi capital, Baghdad, Al-Jasser noted, "Saudi King Salman bin Abdulaziz and Crown Prince Mohammed bin Salman are greatly committed to bolstering the partnership between the two nations and developing the bonds of cooperation and interaction between the Saudi and Iraqi peoples."
The minister shed light on the growing cooperation between Baghdad and Riyadh in many aspects, "whether those already executed or those we aspire to undertake. This also includes direct flights between the two countries through Saudi Arabian Airlines, which has launched direct services. Currently, there are daily flights, and by the end of this year, we will double the number of these flights to facilitate the movement of pilgrims and visitors between the two fraternal countries."
Al-Jasser added that "the relations between the Kingdom of Saudi Arabia and the Republic of Iraq are experiencing an upsurge and underline the long history and substantial commonalities such as Arabism, religion, and social relations."
"Two days ago, there was a meeting of the Saudi-Iraqi Coordination Council, which was the fifth meeting of this council. It was attended by several Iraqi ministers and their Saudi counterparts, and there were many positive outcomes from these meetings."
The Saudi minister indicated that "ever since the Arar border crossing was opened between the two brotherly countries, there has been a surge in the movement of goods and facilitation of the transportation of Umrah performers and pilgrims. Trade between the two countries has flourished, exceeding $1.5 billion last year, and is poised for continuous growth."
Al-Jasser affirmed that "the border crossing has received nearly six thousand Umrah pilgrims daily for the past weeks. It is also equipped to accommodate 70,000 pilgrims."