Sairoon: Al-Halbousi is obstructing the approval of the election law to remain in his position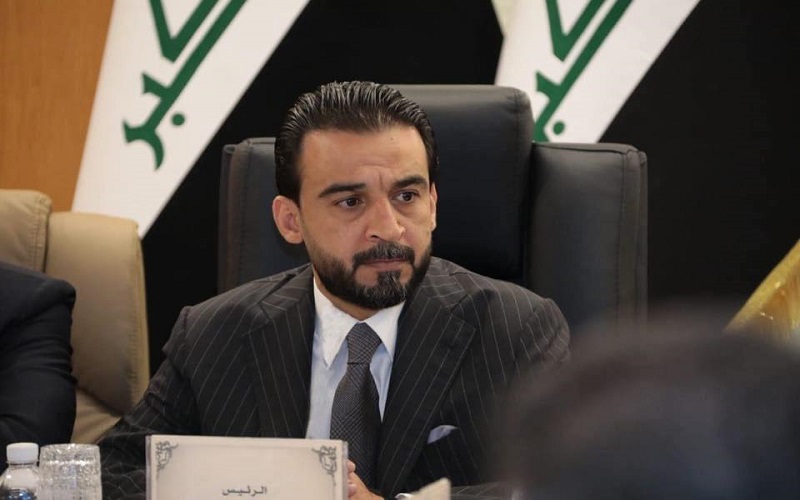 2020-08-07T15:28:19+00:00
Shafaq News / Sairoon MP bloc, which is supported by the Sadrist movement, accused Parliament Speaker Muhammad Al-Halbousi, on Friday, of "obstructing" the approval of the election law to remain in his position.
"Al-Halbousi is delaying the approval of the amendment of the electoral law to remain in his position and not to hold early elections", MP Riyadh Al-Masoudi told Shafaq News agency, noting, "Al-Halbousi's demand for early elections is surprising. There is no real intention to hold them".
The Iraqi Prime Minister, Mustafa Al-Kadhimi, announced last Friday that the parliamentary elections will be held on 6 June 2021, pledging to provide international control over the electoral process.
Al-Kadhimi's announcement of the date of the elections was welcomed by the international community that pledged to work for its success. However, the positions of the political blocs are still vague and divided over the date and the mechanism of elections.
Al-Masoudi said, "Most of the political blocs express their support for holding early elections, but in fact, they are not willing to hold them", stressing the necessity of resuming parliamentary sessions to vote on the law of electoral districts.
The new draft election law is the biggest dilemma, as it remains as it is since last year, due to the differences between political blocs over some of its articles.
The Iraqi parliament had begun, last year, to discuss approving the new law that would allow more room for the rise of independent and small blocs to the parliament.