Protestors threaten to overthrow Al-kadhimi's government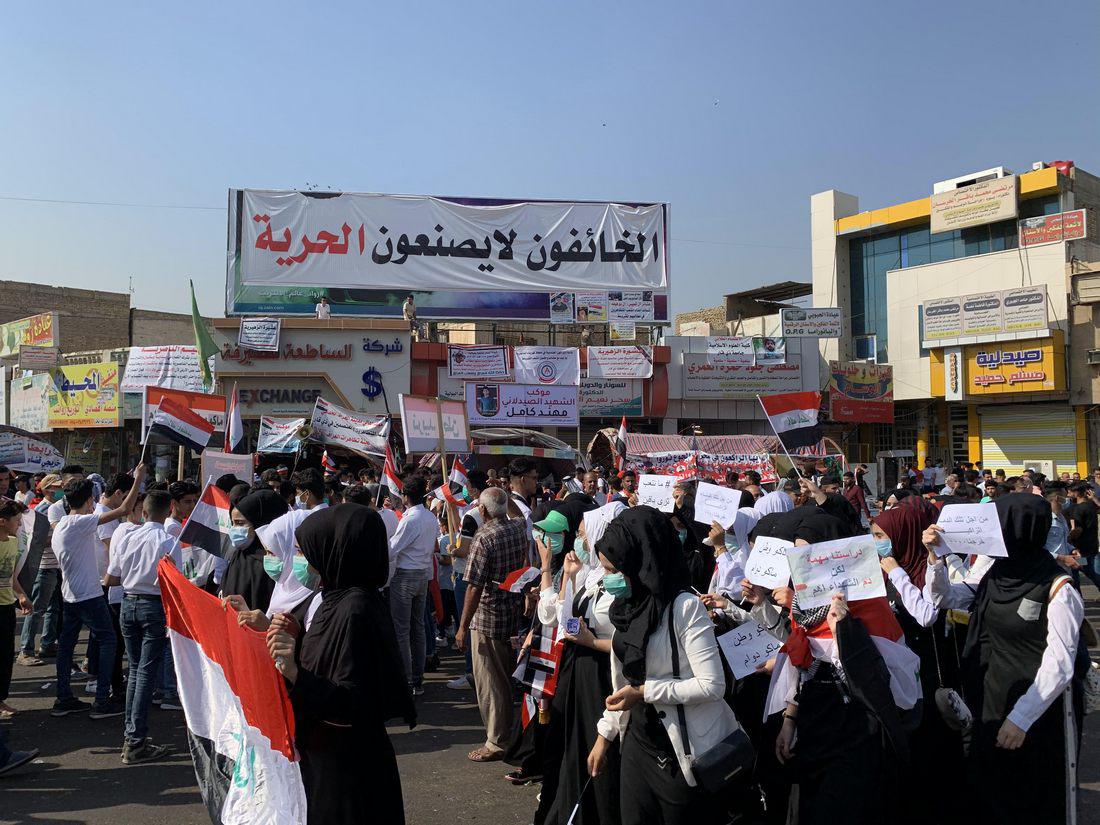 2020-09-14T20:38:29+00:00
Shafaq News / Al-Haboubi Square protestors announced on Monday their rejection of the changes made by the Iraqi Prime Minister Mustafa Al-Kadhimi in high-ranking positions in the state.
A statement the demonstrators in Dhi Qar said, "we were waiting for the government's work to proceed and we were hoping for good, but those who were cherished by the corrupt political parties, are their partners in the quota system", adding, "Al-Kadhimi should be aware that, if it was not for the blood of our martyrs and our sacrifices, he would not have dreamed of this position".
"Our position will be clear. The revolutionaries of Al-Haboubi Square are willing to overthrow the current government, as they did with its predecessor".
Earlier Monday, an informed source told Shafaq News Agency that Al-Kadhimi had made major changes to high-ranking positions in the state, as Mustafa Ghaleb Makhaif Al-Kitab was appointed as governor of the Central Bank, Suha Dawood Elias Al-Najjar as head of the National Investment Commission, Salem Jawad Abdul Hadi Al-Chalabi as Director of the Iraqi Governmental Trade Bank (TBI) and Faisal Al-Haims as Chairman of the Securities Commission.
The changes also included the appointment of Engineer Manhal Aziz Raouf Al-Haboubi as Secretary of Baghdad, Sheikh Sami Al-Masoudi as head of Hajj and Umrah Authority and Alaa Jawad Hamid as head of the Integrity Commission.
Since the formation of the Al-Kadhimi's government last May, it has made sweeping changes at the level of state officials, especially security leaders and administrative officials.