Protesters gather in Baghdad's Green Zone to reject the " Sainte-Laguë method" election law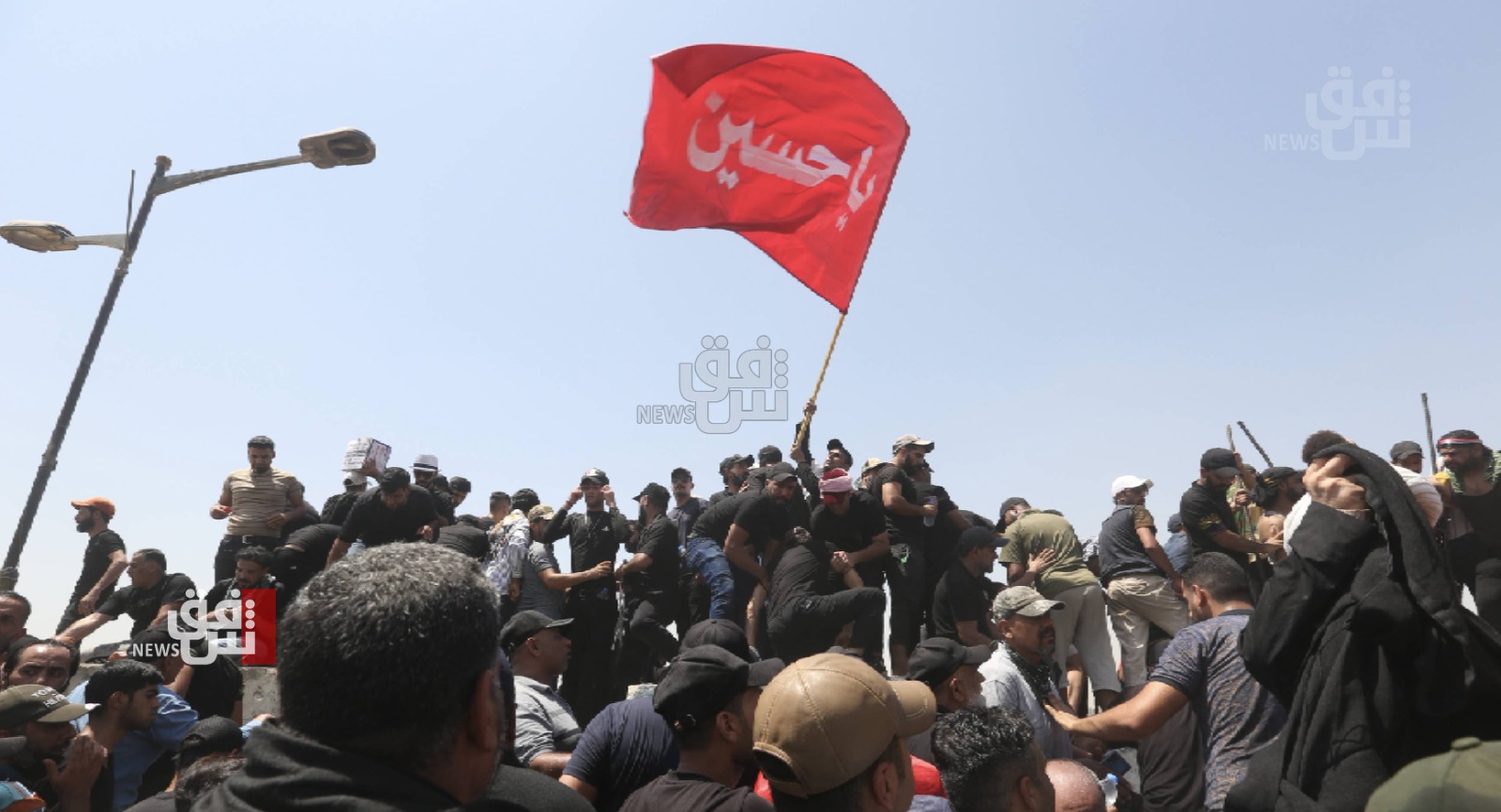 2023-03-25T09:45:57+00:00
Shafaq News/ On Saturday, Iraqi security authorities closed the gates of Baghdad's heavily-fortified Green Zone as protesters gathered to reject the " The Sainte-Laguë" election law.
The Green Zone in Baghdad is home to many of Iraq's government buildings, including the Parliament, the prime minister's office, and the US embassy. High walls and checkpoints surround it, and access is restricted to authorized personnel and vehicles.
The Green Zone symbolizes the division and insecurity that has plagued Iraq since the 2003 invasion.
According to a security source who spoke to Shafaq News agency, the gates were closed on the Al-Alawi area side, and only those with valid identification cards could enter.
Since last night, about 100 protesters from the Tishreen revolution have gathered in front of the "Beit Baniya" mosque in the Al-Alawi area to hold a sit-in in front of the Iraqi Parliament rejecting the provincial elections law.
The Iraqi Parliament voted on seven paragraphs of the law on Monday and will complete the remaining eight in the upcoming session.
The election law in Iraq has undergone several changes over the years.
The current election law was enacted in 2019, and it governs the conduct of elections for the Iraqi Parliament, the presidency, and the provincial councils.
The electoral system used in Iraq is a closed-list proportional representation system. Under this system, voters cast their ballots for a party or coalition, and seats are allocated to parties based on the percentage of the vote they receive.
Observers say this law came for the benefit of the large coalitions.
The election law in Iraq has faced criticism for various reasons, including allegations of fraud and irregularities in previous elections. However, the government has tried to address these issues and improve the electoral process.