President Rashid: Fayli Kurds are a pivotal part of the Iraqi nation, Kurdish movement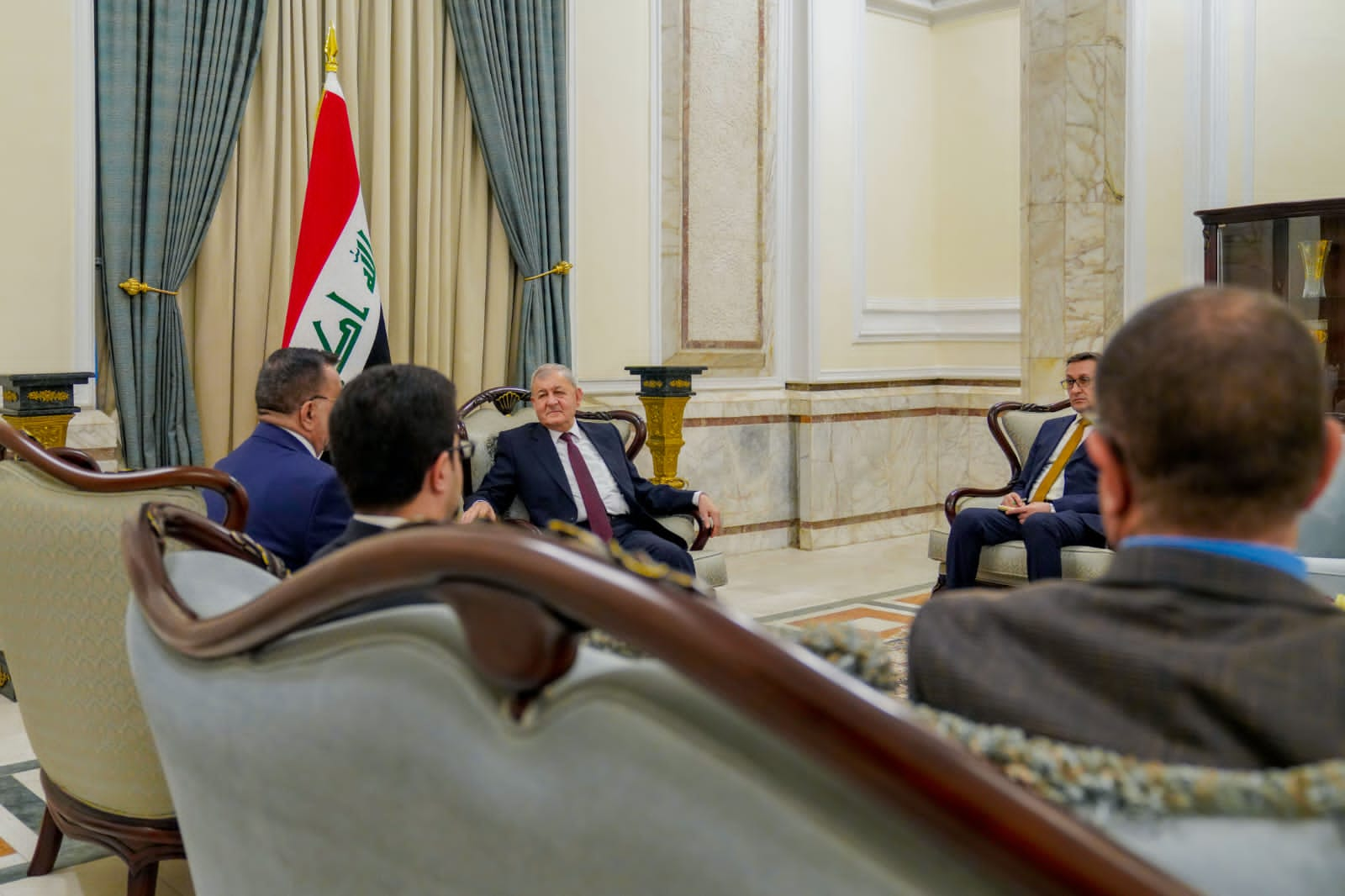 2023-01-03T13:59:22.000000Z
Shafaq News/ Iraqi President Abdullatif Rashid on Tuesday said the Fayli Kurds are a "pivotal part" of the Iraqi nation, praising their contributions to the struggle of the Kurdish movement against the dictatorship.
President Rashid's remarks came during a meeting with a delegation from the Fayli Kurds Coalition, headed by Asad Al-Fayli, in the Baghdad palace earlier today.
According to a readout issued by the presidency's media office, the president discussed with his guests the history of the Kurdish minority, their role in building Iraq's civilization, the sufferings they endured, and ways to address problems they are facing.
"The Fayli Kurds are an important part of the Iraqi nation and the struggle of the Kurdish movement against dictatorship," he said, "they made great sacrifices for freedom and endured forced migration, disappearance, and persecution."
The president commended the Fayli Kurds' role in the cultural movement and called for sustaining this historic presence throughout the generations.
The head of the visiting delegation shed light upon the major issues facing the Fayli Kurds, stressing that they are committed to their national identity despite the unjust policies they were subjected to.