Pope Francis: Iraq will always remain with me in my heart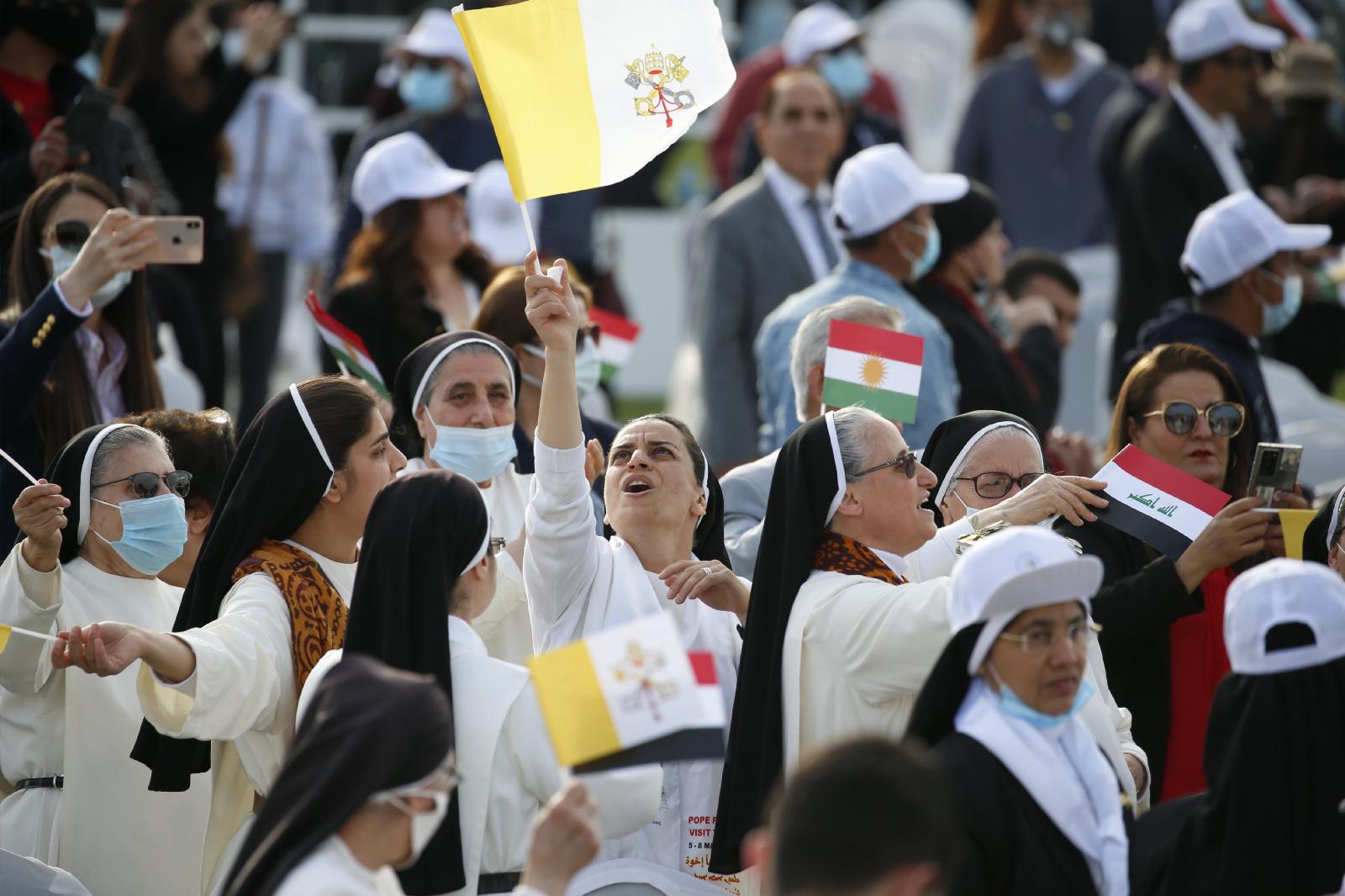 2021-03-07T16:49:47+00:00
Shafaq News/ The Pope concluded his three-day Iraq tour by celebrating Mass in the Franso Hariri Stadium in Erbil, the capital of Kurdistan region.
"I commend you, your families, your communities to the maternal protection of the Virgin Mary, who was united to her son to his passion and death," Francis said.
"That is one of the reasons I was compelled to come as a pilgrim, to thank you," he said.
Around 10,000 people were at the stadium. They erupted in ululating cheers when he arrived and did a lap around the track in his open-sided popemobile, the first and only time he has used it on this trip because of security concerns.
Pope Francis's visit to Iraq is meant to be a morale boost for the country's dwindling Christian population after years of war and the 2014 ISIS invasion.
During his closing speech Pope Francis said Iraq "will always remain with me in my heart".
He urged the public to "work together in unity for a future of peace and prosperity that leaves no one behind and discriminates against no one".
The Pope extended by the end of his speech a special thanks to the people and the government of Kurdistan Region for their active contributions.