Pope Francis leads the Prayers in Mosul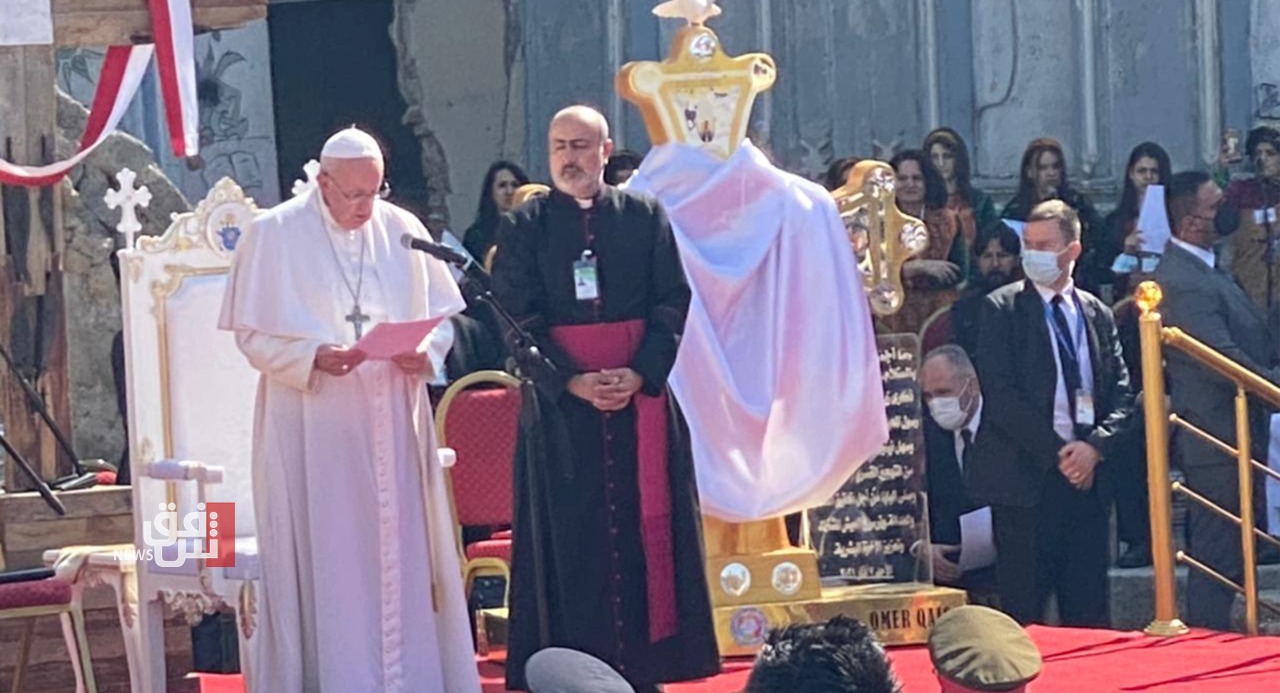 2021-03-07T08:41:21.000000Z
Shafaq News/ Pope Francis on Sunday prayed for 'victims of war' in Iraqi city of Mosul, a former stronghold of ISIS group that swept across Iraq.
Pope Francis said that the exodus of Christians from Iraq and West Asia "does incalculable harm not just to the individuals and communities concerned, but also to the society they leave behind."
Pope Francis led the prayers in the war afflicted "Hosh al-Bayaa, "To you we entrust all those whose span of earthly life was cut short by the violent hand of their brothers and sisters; we also pray to you for those who caused such harm to their brothers and sisters. May they repent, touched by the power of your mercy."
"Today, however, we reaffirm our conviction that fraternity is more durable than fratricide, that hope is more powerful than hatred, that peace more powerful than war," he said.
The Pope added, "The city of Mosul has two symbols that make us close to God, Al-Nuri Mosque and the leaning Minaret."