Plasschaert Calls for Implementation of Sinjar Agreement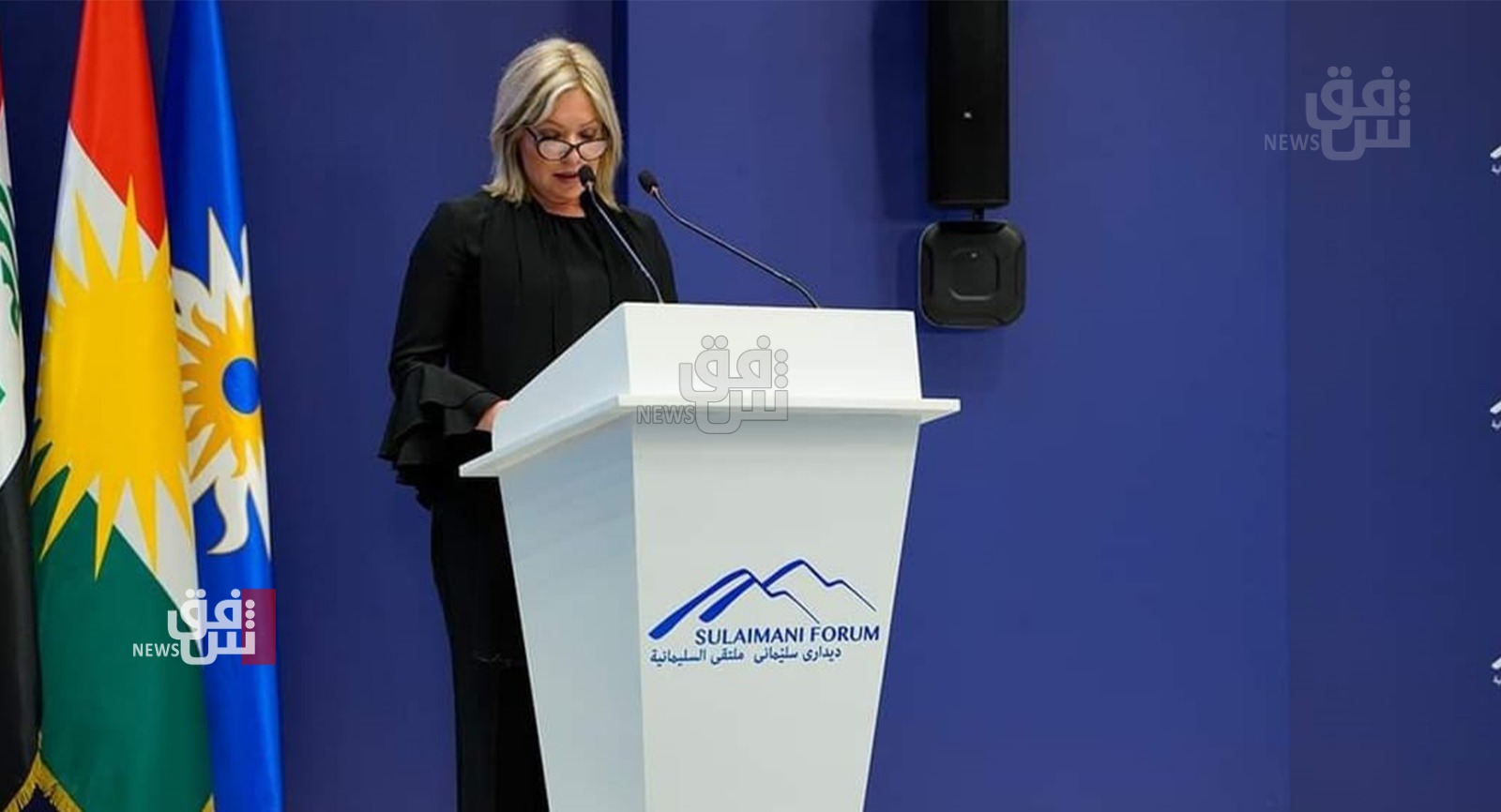 2023-08-03T11:57:20+00:00
Shafaq News / On Thursday, Jeanine Hennis-Plasschaert, the UN Special Representative for Iraq, called for the full implementation of the Sinjar Agreement between the governments of Baghdad and Erbil.
Speaking at the commemoration of the ninth anniversary of the Yazidi genocide in Sinjar, held in Erbil, the capital of the Kurdistan Region (KRI) and under the auspices of President Nechirvan Barzani, Hennis-Plasschaert emphasized the imperative of preventing any recurrence of the suffering endured by the Yazidis, stressing the significance of effectively implementing the Sinjar Agreement.
Furthermore, she stressed the crucial need for the safe return of the Internally Displaced Persons (IDPs) to their homes in Sinjar and called on all parties to collaborate in restoring normalcy to the district.
Hennis-Plasschaert urged the Iraqi government to officially recognize ISIS's actions against the Yazidis as a genocide. She also emphasized the importance of reconstructing Sinjar, ensuring security and stability in the area, and creating an environment conducive to the IDPs' successful return.
Moreover, Rosy Cave, the British Consul General in Erbil, reaffirmed her country's unwavering support for the implementation of the Sinjar Agreement. She considered the appointment of a new district governor as a significant step towards the district's reconstruction.
During the same event, Cave announced the continued commitment to gather evidence and documentation on the crimes perpetrated against the Yazidis, and pledged assistance to the Iraqi government in fulfilling its responsibilities towards this minority.
"We will persist in providing financial aid to the Yazidis, recognizing that their return to Sinjar presents one of the most formidable challenges they face, and it is their right to return to their homes."
Earlier, President Nechirvan Barzani of the KRI had called for the withdrawal of the Kurdistan Workers' Party (PKK) and other unauthorized forces from Sinjar district. He also urged the Parliament and the federal government to conduct special talks to normalize the situation in the district and expedite the repatriation of the displaced Yazidis to their homes.