PMF warns of more suicide attacks in Kirkuk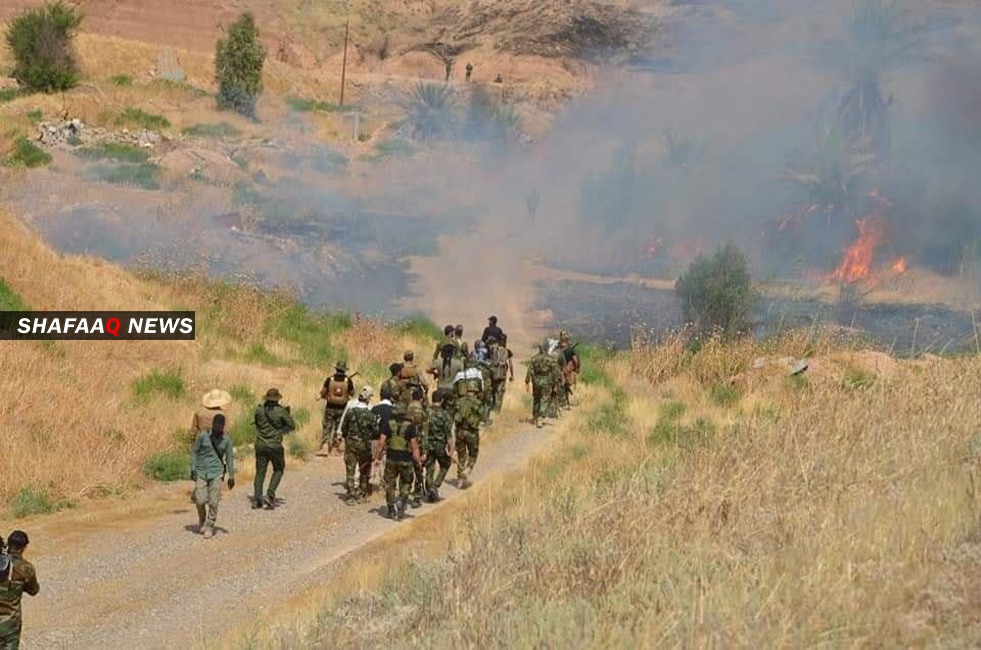 2020-09-09T09:25:06+00:00
Shafaq News / A leader in Al-Hashd Al-Shaabi (PMF) in the North Axis, warned today, Wednesday, of the presence of suicide cells in the southern and western regions of Kirkuk.
The commander of the second regiment - the 15th Brigade of Al-Hashd, Taher Abdullah, told Shafaq News agency, "Al-Hashd forces and the security services control the areas between eastern Saladin to the south borders of Kirkuk", indicating that they, "managed to eliminate 95% of the terrorist cells in these areas, what prompted it some of ISIS terrorists to flee to the north and west of Kirkuk".
Abdullah warned of, "the presence of suicide cells trying to be active again in Hawija district, (55 km southwest of Kirkuk), and Daquq district, (40 km south of Kirkuk), pointing to the existence of an ISIS terrorist plot to revive "Suicide cells and targeting safe areas".
On Tuesday, Kirkuk governorate had witnessed three suicide attacks, which caused injuries among the security forces.
Since the beginning of this year, ISIS attacks have increased, especially in the area between Kirkuk, Saladin, and Diyala.
In 2017, Iraq declared victory over ISIS by regaining all of its territory, which was estimated at a third of the country's area that the organization invaded in the summer of 2014, but ISIS still maintains sleeper cells in large areas of Iraq and launches attacks now and then.