PM al-Sudani Calls for Economic Integration and Applauds Iraq-Saudi Coordination Council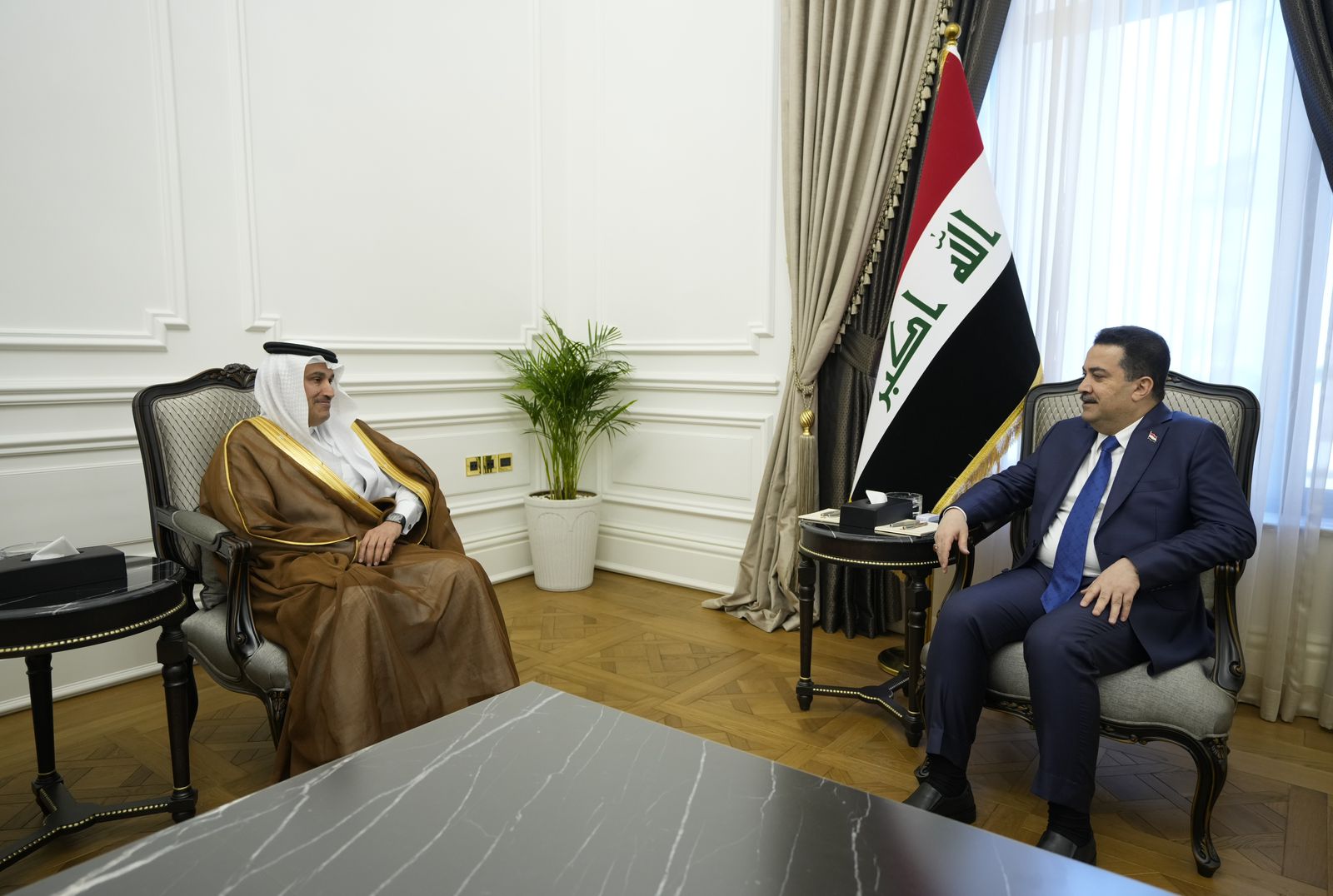 2023-05-27T18:24:32+00:00
Shafaq News/ On Saturday, Iraqi Prime Minister Muhammad Shia al-Sudani emphasized the importance of economic, investment, and industrial integration among the countries in the region.
He praised the accomplishments of the Iraqi-Saudi Coordination Council during a meeting with Saudi Minister of Transport, Saleh Al-Jasser, who is on an official visit to participate at the "Development Road" conference in Baghdad.
A statement from al-Sudani's media office said that during the meeting, the Prime Minister expressed Iraq's commitment to enhancing bilateral relations with Saudi Arabia in various sectors, aiming to fulfill the aspirations of both nations.
Al-Sudani underscored the significance of regional cooperation in the economic, investment, and industrial realms. He commended the achievements of the Iraq-Saudi Coordination Council and the positive strides it has taken toward advancing bilateral relations between the two countries.
Today, Saturday, Baghdad was a hub of a regional dialogue hub as it hosted the pivotal "Development Road" conference.
Attended by transport ministers and representatives from a host of nations, including Saudi Arabia, Iran, Turkey, Jordan, Syria, the United Arab Emirates, Kuwait, Qatar, and Oman, the conference was also attended by European Union and the World Bank representatives.
The high-profile event was inaugurated by Prime Minister Mohammed Shia al-Sudani, who, according to a press release from his office, shed light on the immediate and long-term strategic importance of the ''Development Road" initiative.
The premier underscored its potential in fostering economic integration among the participating nations, strengthening a web of interdependent partnerships, and catalyzing various development-oriented initiatives.
Throughout the conference, delegates debated the initiative's next steps and strategized to convert collective understanding between country leaders into a practical and actionable roadmap. This roadmap will mark the beginning of numerous development projects that tie into the overarching "Development Road" scheme.
The conference agenda was built around discussing the significant role the project could play for the regional countries, methods to solidify regional partnerships, ways to establish economic integration among the participating nations, and strategies to construct platforms for economic development that can effectively handle the region's economic challenges.