PM al-Kadhimi from Dhi Qar: The government is held back by the constraints of the budget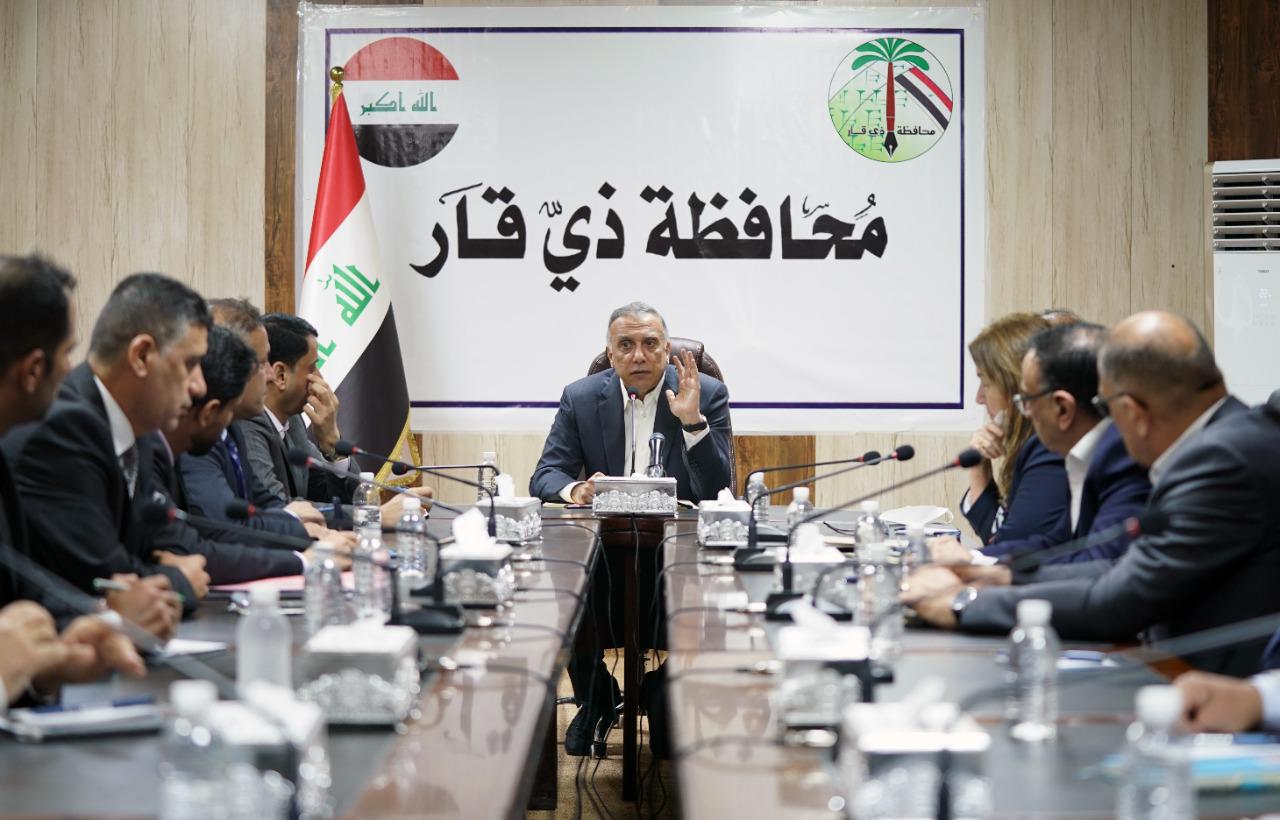 2021-06-12T12:11:10.000000Z
Shafaq News/ The Iraqi Prime Minister, Mustafa al-Kadhimi, said in a meeting with Dhi Qar's head of service departments on Saturday that his government is "held back by the constraints of the 2021 Federal Budget".
Al-Kadhimi said, "Reconstruction and services projects in Dhi Qar governorate have been delayed for many years due to the inherited and incumbent crises."
"Today, we are in the era of a relative stability that we must preserve and invest in to move firmly forward and provide services to our people in the governorate."
"There will be strategic projects similar to the Nasiriyah Airport whose foundation stone we laid earlier today. I urge everyone to cooperate in order to accomplish it as soon as possible."
"Big projects in Dhi Qar governorate, such as the Nasiriyah Airport, may open the way for several and variable investments in the fields of tourism, transportation, and trade."