PM Al-Kadhimi, PM Barzani to prioritize "the citizen's interest" by providing their rights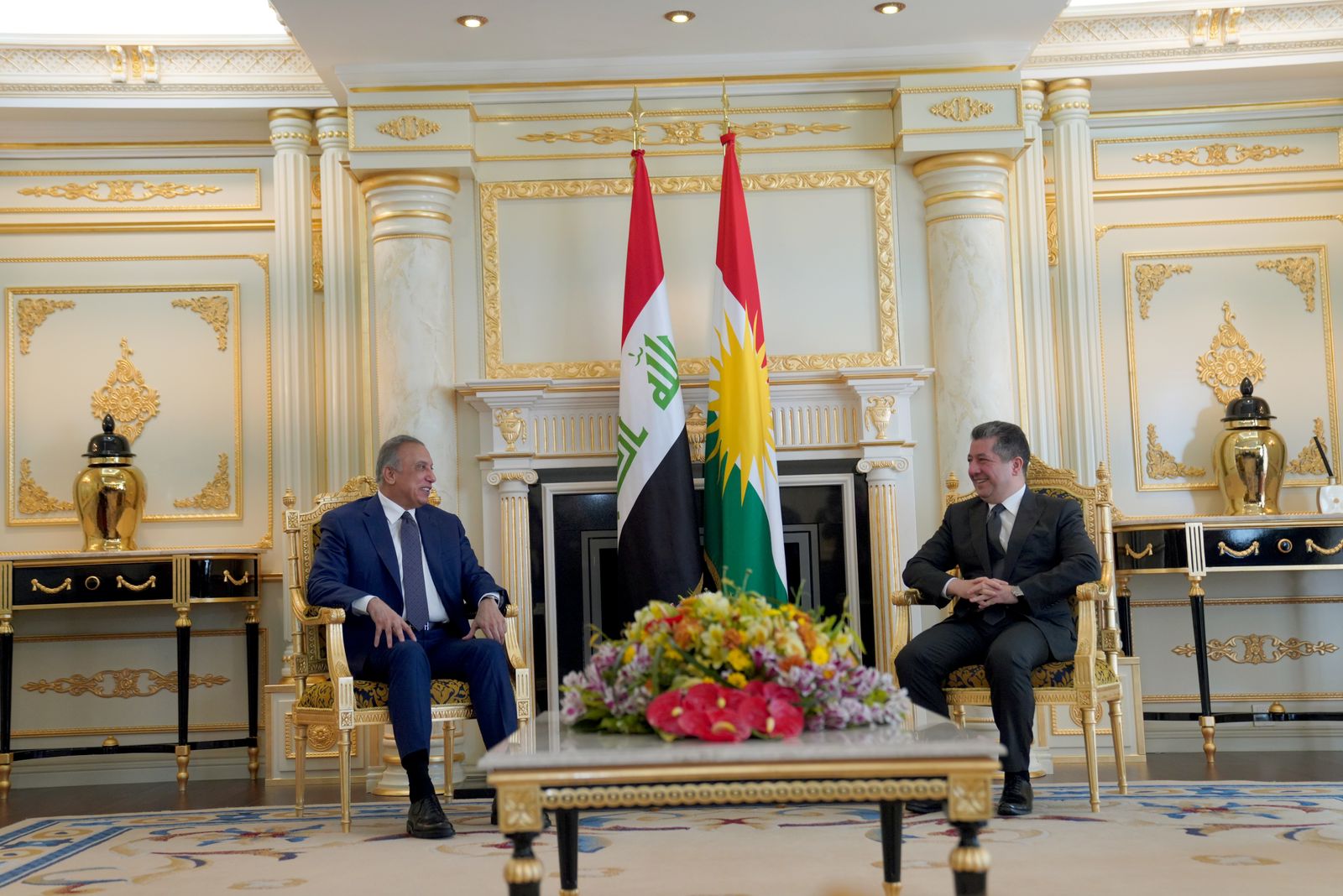 2022-10-03T11:25:11+00:00
Shafaq News/ On Monday, Prime Minister Mustafa Al-Kadhimi met in Erbil with the Kurdish Prime Minister, Masrour Barzani.
During the meeting, they discussed Baghdad-Erbil relations, the problems of the citizens in Kurdistan, and other issues of common interests.
Both sides agreed to prioritize "the citizen's interest" by providing them with their rights and constitutional entitlements regarding services, health care, education, and others.
The two PMs emphasized the necessity of continuing meetings and dialogues to find solutions within the framework of the constitution and overcome the outstanding problems between the federal government and the Kurdistan Regional Government.