Nechirvan Barzani, Khamis al-Khanjar reiterate commitment to supporting Iraq's federal government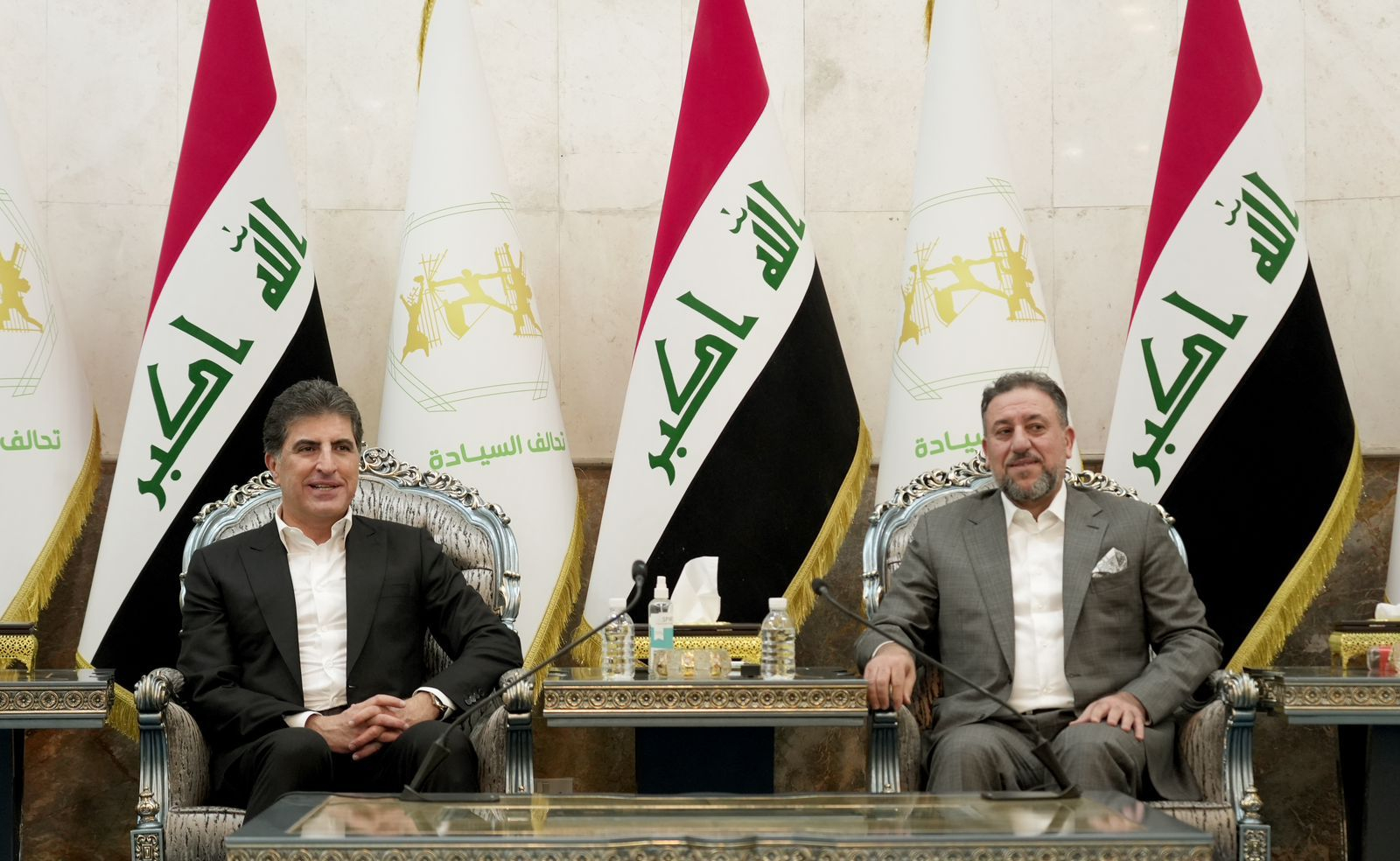 2023-04-08T21:12:36+00:00
Shafaq News/ Kurdistan's President Nechirvan Barzani on Saturday met with the head of al-Siyada (Sovereignty) coalition, Khamis al-Khanjar, to discuss the latest political developments in Iraq, relations between Erbil and Baghdad, and the federal government's program.
A readout by the region's presidency said Barzani and al-Khanjar attached importance to fostering collaborative efforts among Iraqi political forces and supporting the federal government to ensure the successful execution of its program.
The meeting touched on an array of topics pertinent to the country's situation and the conditions of its components, the readout concluded.