Nabni Coalition boasts dominance ahead of local election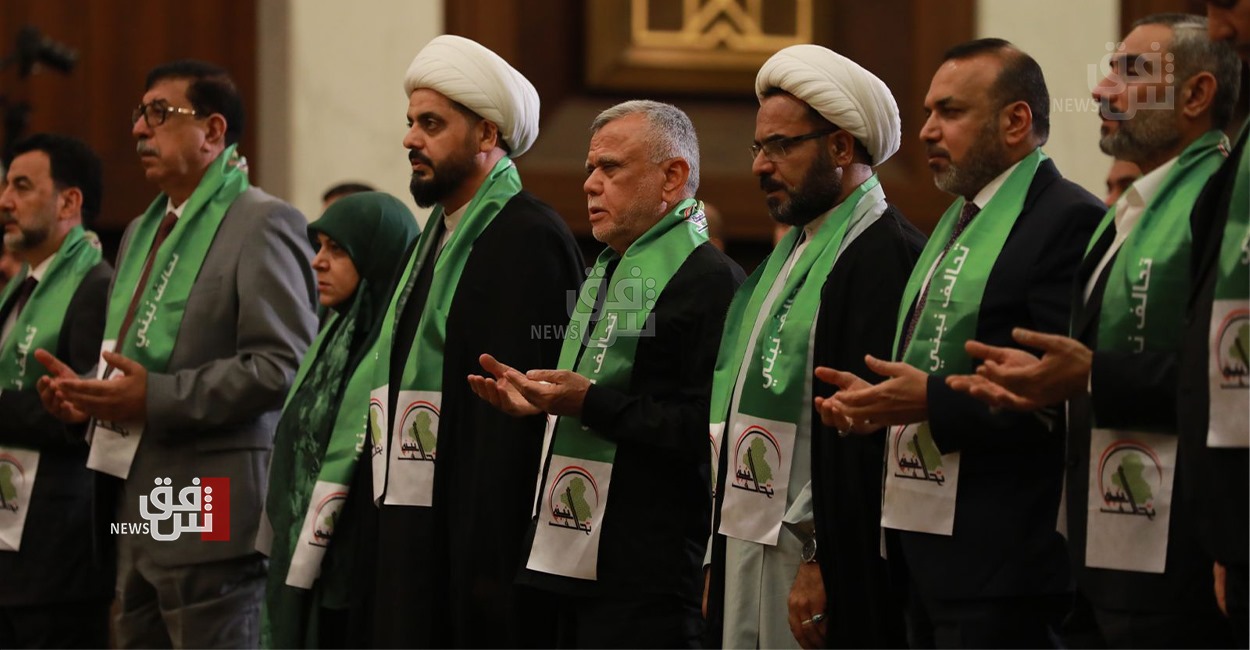 2023-09-30T15:11:05+00:00
Shafaq News/ The Nabni Coalition is set to make a significant impact in the forthcoming Iraqi provincial council elections, Hadi Al-Amiri, the coalition's leader said on Saturday.
The Shiite leader, on Saturday, said that the alliance will emerge as a "resounding voice and a formidable figure" in the upcoming polls, offering "realistic plans" to extricate the governorates from their current state.
"The Nabni Coalition calls on all Iraqis to participate in the upcoming elections to choose the best. The name Nabni was born out of multiple necessities including supporting and strengthening Iraq, providing services under various circumstances, and building a bright future for the coming generations," al-Amiri declared in a promotional speech for the coalition attended by Shafaq News Agency.
He underscored the coalition's commitment to stability in Iraq, insisting that the Nabni Coalition "will be a cry and a hard number in achieving stability for Iraq and we fight battles for it. Our upcoming priorities are honesty, firm will, and steadfastness on the holy path."
Meanwhile, Qais Al-Khazali, leader of Asa'ib Ahl al-Haq, which is part of the coalition, hinted at a "new beginning" in services through the local elections.
Al-Khazali asserted the government's earnest work to regain public trust and infuse "fresh hope in their hearts." Despite the prevailing financial corruption and the significant delay in service delivery, he expressed optimism for the coalition's electoral project, emphasizing it as a "fieldwork program, not just constructive words."
He continued to assure that their governoratea await a "new revolution in services," highlighting the coalition's focus on battling corruption, addressing crises, and enhancing services in the provinces.
Al-Khazali confidently projected the Nabni coalition to emerge victorious in the imminent elections, shedding light on the past inefficiencies and the renewed emphasis on service enhancement and anti-corruption by the candidates.