Minister calls for urgent water supply to Iraq's Marshlands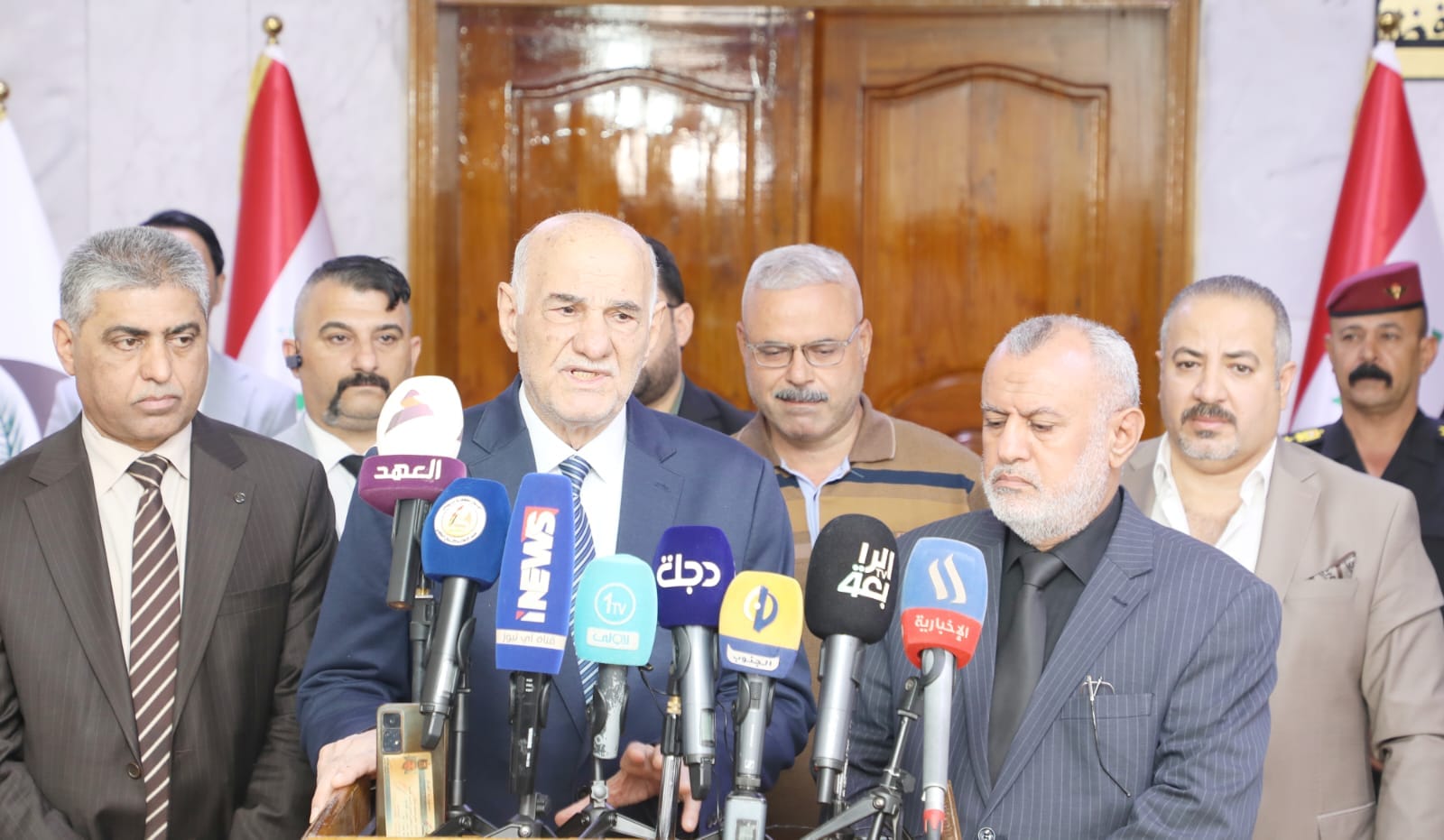 2023-09-21T11:54:36+00:00
Shafaq News / On Thursday, the Minister of Water Resources, Awn Dhiab Abdullah, emphasized the urgent need for approximately six billion cubic meters of water annually for the southern Iraq Marshlands to prevent the drought that it faced during the current summer season, which is coming to an end.
During a joint press conference held at the Maysan Governorate Council with its local government head, Ali Duai Lazem, Abdullah explained that his visit to Maysan aimed at assessing the ministry's ongoing projects in the governorate and improving existing ones. He also discussed essential options for developing the water resources sector in collaboration with the local government in Maysan.
Abdullah highlighted the importance of sustaining the marshlands, particularly the "Al-Hawizeh" Marsh, considered one of the country's most significant marshes, especially after its inclusion on the World Heritage List.
The minister added that "the Marshes have suffered significantly this season" but also stated that "the indicators we have are positive, and we hope to meet the Marshes' water needs in line with our strategic water and land study."
He continued, "There are specific quantities of water that must reach the Marshes, with a minimum requirement of 5.8 billion cubic meters annually, and it must be distributed fairly." He stressed that "Maysan must receive its allocated water share for the Marshes."
The Marsh areas in southern Iraq are facing a major humanitarian and environmental crisis due to water scarcity. There are concerns about a repeat of the drying up that occurred in the marshes during the 1990s, which threatened agricultural, fishery, and wildlife resources in the region.
These Marshlands are extensive water bodies that stretch across parts of southern Iraq and are inhabited by various fish, wildlife, and bird species. They are also home to Arab Marsh tribes such as the Chabaish, Karamsha, and Bu Al-Mohammed, who rely heavily on the Marshes for their livelihoods.
Since the Marshes were drained during the previous Iraqi regime's rule, which used the geographical features of the Marshes in its fight against opposition movements, efforts have been made to revive them. However, despite being listed as a crucial ecological and historical site on the World Heritage List, the Marshes have yet to fully return to their natural state.