Masoud Barzani: the federal court executes the "suspicious agendas" of Saddam's revolution court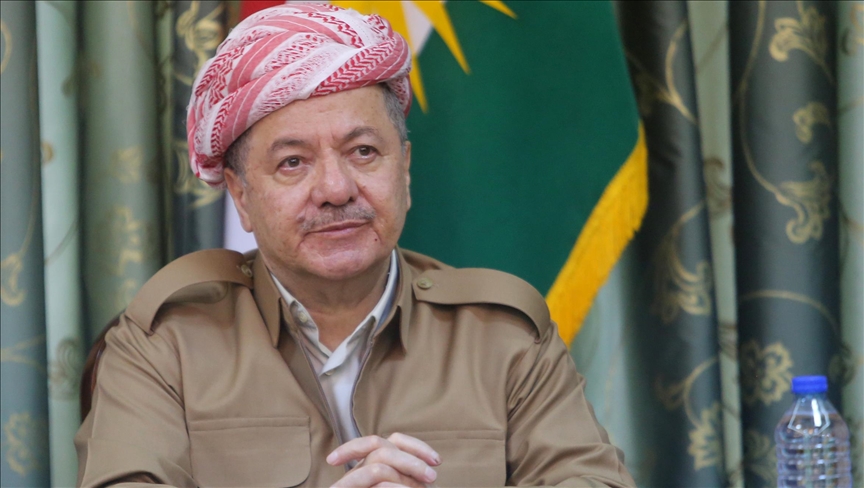 2023-01-25T14:56:23.000000Z
Shafaq News/ Kurdish leader Masoud Barzani on Wednesday accused Iraq's federal court of undermining the ties between Baghdad and Erbil, and enforcing a "suspicious agenda" against the semi-autonomous region of Kurdistan.
Earlier today, Iraqi lawmaker Mustafa Jabbar Sanad said that Iraq's highest judicial body has ruled against the constitutionality of the monthly remittances the federal government disburses to the Kurdistan region to fund the public servants' salaries.
"Unfortunately, the federal court displays a hostile position against the Kurdistan region, and hinders the disbursement of the remittance the federal government was expected to send," said the Kurdish leader in a statement.
"It is well-known that our decision to take part in the State Administration Coalition was based on a clear and detailed government program that all the political parties are committed to," he continued, "securing a portion of the financial entitlements of the Kurdistan region is a legitimate right of its people and a part of the deal we signed up for."
"Not only it opposes the Kurdistan region, but the court's ruling also opposes the political process, the Iraqi government, and the State Administration Coalition," the former president of the Kurdistan region continued.
Barzani accused the federal court of issuing "hostile decisions" that undermine the "positive atmosphere" between Baghdad and Erbil, hinting that it implements a "suspicious agenda" that inherited the role of the former regime's "Revolution Court".
The Kurdish leader urged the Iraqi government and the State Administration Coalition to announce a definitive position on the "war" the court wages against the interests of the Kurdistan region and Iraq.