KRG's delegation arrives in Baghdad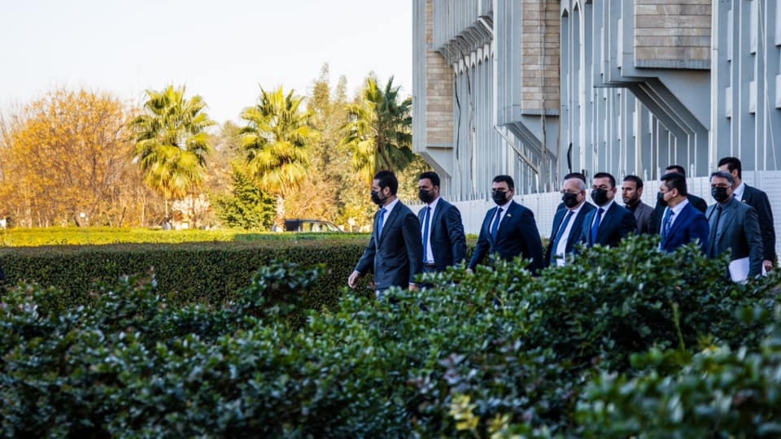 2021-01-24T12:42:58.000000Z
Shafaq News/ A high-ranking delegation from the Kurdistan Regional Government arrived on Sunday in the Iraqi capital, Baghdad, for a new round of talks over the region's share in the federal budget for 2021.
The delegation comprised Minister of Finance Awat Sheikh Janab, Minister of Planning, Dara Rashid, Minister of the Region Khaled Shawani, and Chief of the Cabinet in the KRG, Omid Sabah.
Qubad Talabani, Deputy Prime Minister of the Kurdistan Regional Government, who usually heads the KRG's delegation, was unable to attend this round after he tested positive for COVID-19.
The Finance Committee in the Iraqi Parliament has been conducting, for more than two weeks, a series of meetings in the parliament to introduce the necessary amendments to the draft budget law.
A source revealed that the committee will hold a meeting with the regional government's delegation this evening to discuss Kurdistan's share of the budget.
A political delegation from the region will also be visiting Baghdad later this week to discuss this matter with Iraqi Parliamentary blocs.