Iraqis protest in front of the Swedish Embassy against burning the Holy Qoran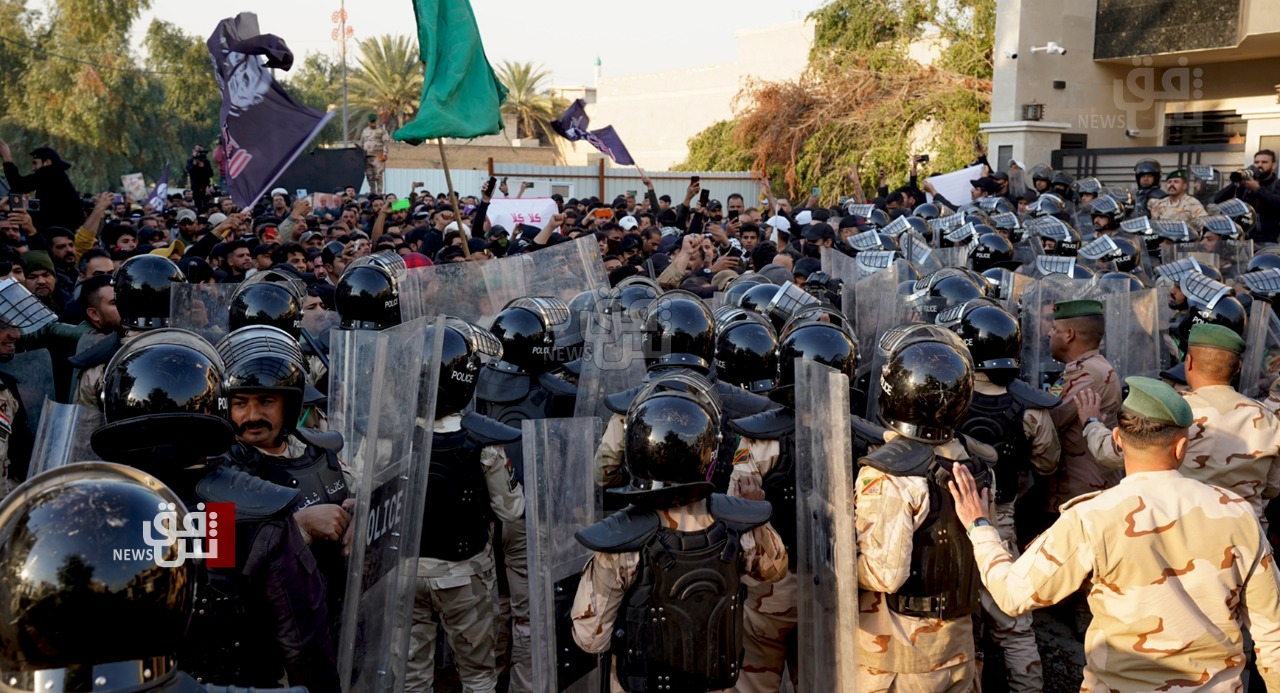 2023-01-23T16:16:06+00:00
Shafaq News/ A few dozen protesters gathered in front of the Swedish embassy in Baghdad on Monday against the burning of the Quran in demonstrations in Stockholm.
Shafaq News agency correspondent said that clashes erupted between the security forces and the demonstrators, and both sides threw stones and bottles at one another.
On Saturday, protests in the Swedish capital flocked the streets against Turkey and Sweden's bid to join NATO, including burning a copy of the Koran, a move that sharply heightened tensions with Ankara.
Yesterday, the Iraqi Ministry of Foreign Affairs (MOFA) condemned the Swedish authorities' allowance for an extremist to burn a copy of the Quran.
"MOFA expresses the strong condemnation and denunciation of Iraq for the Swedish authorities allowing an extremist to burn a copy of the Holy Quran in front of the Embassy of Turkey in Stockholm." The Ministry said.
"These events would fuel feelings of Muslims worldwide and constitute a severe provocation for them."
MOFA called on "the international community to bear responsibilities to stop such unacceptable acts, to reject all forms of hatred and extremism, and to hold the perpetrators accountable."
Other Muslim and Arab countries condemned the incident, including Qatar, the UAE, Saudi Arabia, Egypt, Iran, and Turkey.