Iraqi premier sanctions mass dismissal in six Iraqi ministries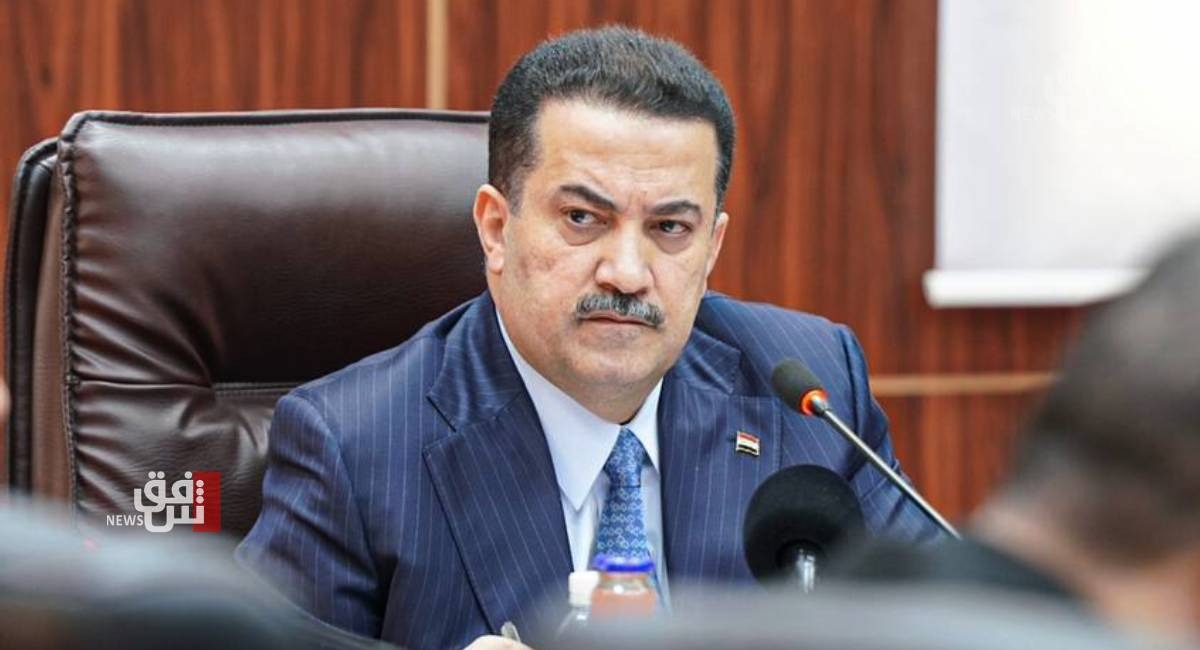 2023-09-18T12:46:07+00:00
Shafaq News/Iraq's Prime Minister Mohammed Shia al-Sudani approved the dismissal of nine high-ranking officials from six central Iraqi ministries, a document obtained bu Shafaq News Agency showed on Monday.
In a bid to bolster government efficiency, the mandate saw a series of dismissals across the ministries of Education, Transport, Industry, Culture, Environment, and Youth and Sports.
The precise list of officials affected encompassed deputy ministers and advisors holding substantial portfolios within their respective departments.
The Ministry of Education witnessed the most considerable change with four prominent figures being relieved of their duties. The individuals are Adel Najeh Abbas Mohammad al-Fatlawi, Deputy Minister for Scientific Affairs, and Falah Mahmoud Ahmed al-Qaisi, responsible for administrative affairs, flanked by educational advisors Ameed Mustafa Abdullah Mustafa and Safaa Lafteh Younis Saleh.
The directives further stipulated the removal of Talib Abdullah Baish Jaber al-Saad, who supervised technical matters at the Ministry of Transport, and Saad Bashir Eskandar Malek, a seasoned advisor in the Ministry of Culture, Tourism, and Antiquities. The shake-up carried on with the dismissal of Kameran Ali Hassan Mustafa Bilbas, the Deputy Minister for Administrative and Financial Affairs in the Ministry of Environment.
Additionally, Abdul Rahman Hassan Khaled Al-Loueizi and Makki Ajeeb Hamoud Al-Deiri were dismissed from their roles in the Ministry of Youth and Sports and the Ministry of Industry and Minerals, where they managed sports affairs and administrative duties, respectively.
Twenty years after the US-led invasion, Iraq's democracy remains dysfunctional, subverted by a controversial power-sharing system that helped entrench a sectarian elite and reproduce corruption and inequality.
When al-Sudani became prime minister of Iraq in October 2022 after a year of impasse and political infighting, he made it a priority to combat endemic corruption in the country and help restore citizen trust in government institutions.
Sudani is backed by the Coordination Framework, a coalition of Shia parties that took control of parliament after the June 2022 resignation from parliament of the rival Sadrist bloc which had gained a higher number of seats than the Framework in the October 2021 elections. The Framework includes the Fateh Alliance of Iran-supported militias, the State of Law Coalition, the Hikmah Party, and the Nasr Alliance. Indeed, the Framework cemented its control over decision-making at a time when Iraq under former Prime Minister Mustafa al-Kadhimi was repositioning itself to be a leading force in the region and strengthening ties with Egypt, Saudi Arabia, the UAE, and Turkey.
Pervasive corruption is arguably the greatest barrier to reform in Iraq. Perceptions of corruption are high and Iraqis have lost faith in a leadership that has been unable to translate the country's immense wealth into sustainable growth and prosperity for all. Anger over the deterioration of public services, growing unemployment, and insecurity came to a head in 2019 when massive youth-led protests brought down the government and forced early elections with the introduction of a new electoral law that helped independent groups gain seats in the parliament. Although the combination of targeted violence against protesters and partial concessions eventually broke the protesters' resolve, their demands continue to reverberate as many grievances by Iraqis remain unaddressed.