Iraqi premier affirms commitment to reform on 20th anniversary of overthrowing Saddam Hussein's regime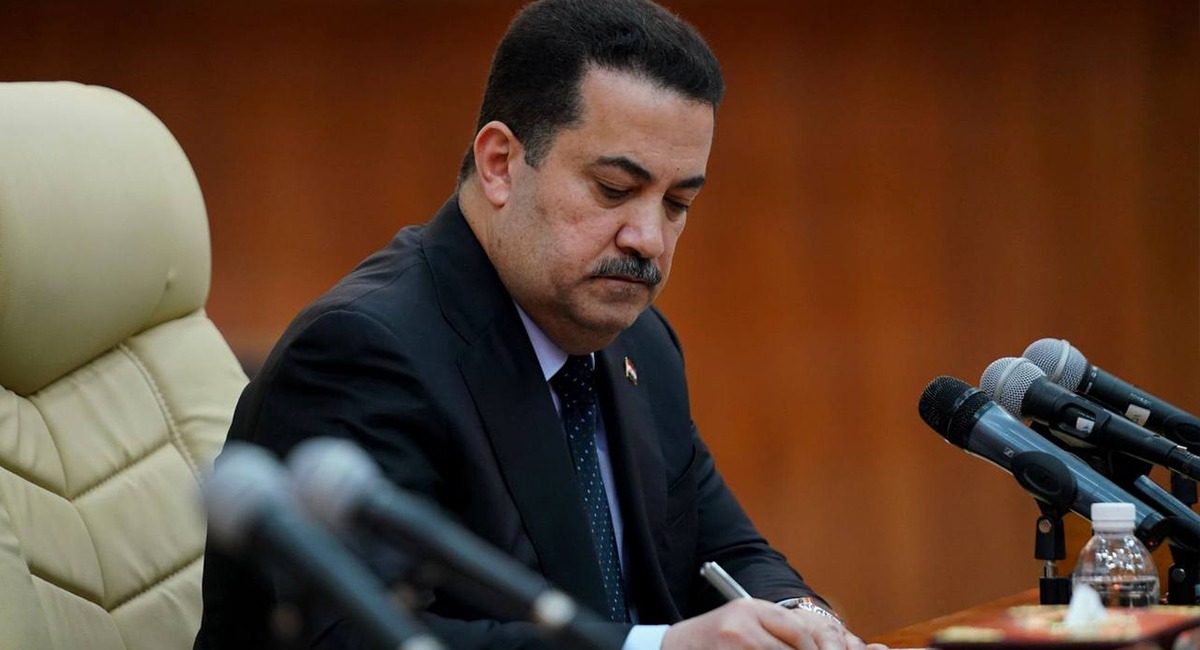 2023-04-09T14:55:04+00:00
Shafaq News/ Iraqi Prime Minister Mohammed Shia al-Sudani on Sunday reaffirmed his government's commitment to meeting the aspirations of the Iraqi people and implementing programs in all sectors.
In a statement he issued earlier today, the prime minister reflected on the overthrow of the former regime, which fell on the same day in 2003 during the war waged by the United States and its allies.
Al-Sudani stated, "today marks the 20th anniversary of the fall of the despotic and odious regime that oppressed Iraqis for years, causing many tragedies and sufferings for our noble people, of all affiliations and ethnicities, across generations. That regime dragged our country into wars of hatred and expansionism, squandering the best of our youth and men, in addition to its oppressive and tyrannical behavior that spared even children, who fell victim to inhumane practices that reflect the brutality and injustice of the regime."
He added, "this anniversary should prompt us to continue the reform approach in Iraq, to restore it to health from the wounds left by years of dictatorship, wars, and the tragedies of violence and sectarianism fueled by the orphans of the Saddamist Baath Party. They think they can break the will of our united people."
"This cannot be achieved unless the citizens feel that the political process is progressing towards meeting their aspirations and hopes for living freely and with dignity in all aspects of life," he continued, "this is what our current government is working towards, having charted a reformist path through its comprehensive executive programs in all sectors that impact people's lives."