Iraqi Security Forces Disperse Protesters in Nasiriyah Against Sainte-Laguë System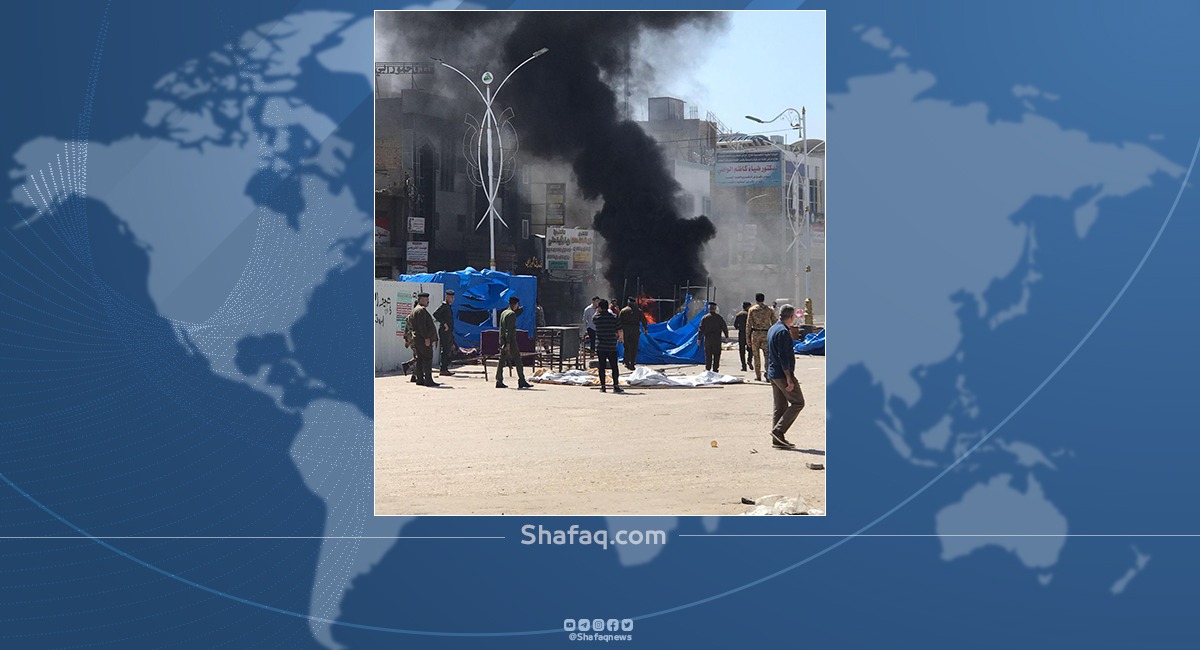 2023-03-28T09:52:26+00:00
Shafaq News/ On Tuesday, eyewitnesses reported to Shafaq News Agency that Iraqi security forces dispersed protesters demonstrating against the controversial Sainte-Laguë system in Al-Haboubi Square in the center of Nasiriyah, the governorate center in Dhi Qar Governorate, southern Iraq.
The forces also reportedly burned protesters' tents erected on Monday and clashed with demonstrators by throwing stones.
Yesterday, the Iraqi lawmakers opted to give the Sainte-Laguë election system with a 1.7 divisor a thumbs up in a vote on the election law amendment, sparking controversy among activists and independent lawmakers.
Opponents consider the law tailor-made for the influential political forces in the country and came for the benefit of the large coalitions, as it reintroduces the single constituency system.