Iraqi Authorities evacuates Hazardous material from Umm Qasr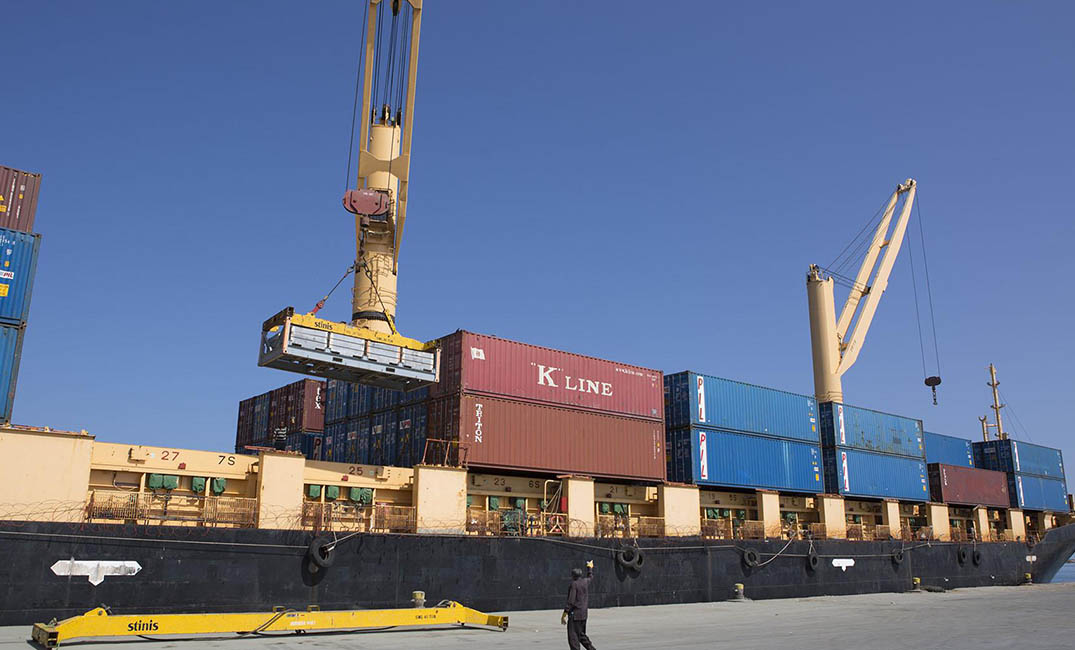 2020-08-10T17:15:04.000000Z
Shafaq News / The Border Crossings Authority in Iraq announced evacuating nine containers of hazardous material from the northern port of Umm Qasr in Basra Governorate, southern the country.
The authority said in a statement received by Shafaq News agency, "the Border Crossings Authority/ Northern Umm Qasr Port in Basra Governorate has evacuated nine containers containing very dangerous materials". The evacuated materials were transported to a safe area under the supervision and protection of a force from the Iraqi army, as by the statement.
The statement added, "Customs procedures were completed according to the regulations in force and a formal evacuation report was organized by the Directorate of Northern Umm Qasr port /Border Crossings Authority, the security authorities and the departments operating at the border crossing".
The statement stressed that these measures came in the context of Prime Minister's, Mustafa Al-Kadhimi, directives to form an urgent committee to detect high-risk materials (Chemicals and Ammonium nitrate) at all border points (land, sea and air) and take all practical and precautionary measures to distance it from residential areas.
This comes one day after the authority announced transferring highly dangerous materials from Baghdad International Airport to the Ministry of Defense stores.
Iraq launched a campaign to clear the outlets of explosive dangerous materials, following a massive explosion that occurred in the Beirut port last week. The explosion resulted in tens of deaths and thousands of injuries, as well as massive material damage.